Nokia Lumia 1020 will ships to Chinese market first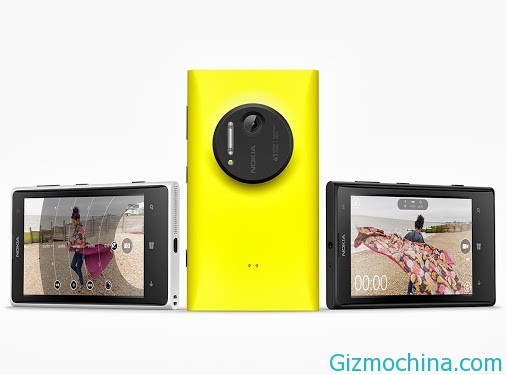 Nokia has been unveiled their new flagship camera phone, Lumia 1020, this phone has a great camera feature since packs with 41 megapixel PureView camera technology. This technology first seen in the Nokia 808 PureView Symbian smartphone.

This is made possible by leading hardware technology combined with a new application called Nokia Pro Camera, which makes it easy for anyone to take professional quality images. Either before a picture is taken or after it has been shot, the zoom capability enables people to discover and then rediscover the personal stories each image can tell. With a beautiful interface that visually demonstrates how settings will affect the final photo or video, Nokia Pro Camera makes it easier than ever to capture, edit and share photos and videos with unrivaled clarity.
Using a new feature called dual capture, the Nokia Lumia 1020 simultaneously takes a high resolution 38 megapixel image for endless editing opportunities, and creates a 5 megapixel picture that is easy to share to social networks with Windows Phone 8.
The Nokia Lumia 1020's 41 megapixel sensor features leading ZEISS optics with six physical lenses, plus optical image stabilization, delivering crystal clear pictures even in low light conditions. It also captures blur free videos with stereo sound even at the loudest concerts thanks to Nokia Rich Recording, which handles sound pressure levels six times louder than conventional smartphone microphones.
As you can expect, the Nokia 1020 is running Windows Phone operating system, Furthermore, CEO Stephen Elop announced new apps including one called Oggl Pro from Hipstamatic that will allow image uploads to Instagram.
The Lumia 1020 is also packs with Path, Vyclone, SNAPCAM, Panagraph, Yelp, CNN and Foursquare are just a few of the developers building unique applications for the Nokia Lumia 1020 with the new Nokia Imaging SDK. It was also announced that popular personal magazine Flipboard and popular video service Vine will also be coming to Windows Phone.
This phone will ships fisrt to Chinese market, but we don't know about the price, accroding to news, the Lumia 1020 will available on July 26th.