Meizu MX2 RE hit the store for only 1699 yuan ($275 USD)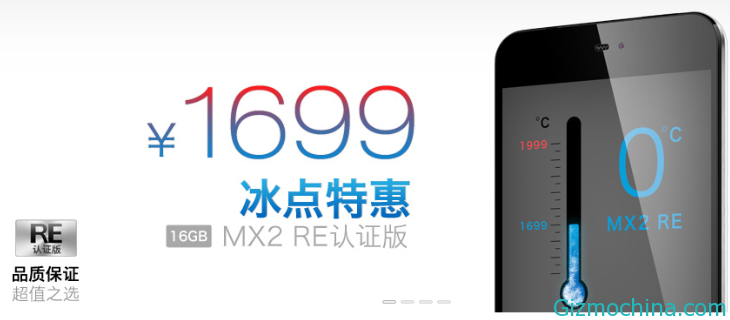 Meizu has launch the nice offers for their Meizu smartphone lineup, while the Meizu MX2 has already hit the market before, is now they ready to launch the Meizu MX2 RE with only 1699 yuan price.
What is the difference between them?, According to MeizuMe discussion forum, they Meizu MX2 RE is the refurbished version that mean that the Meizu MX2 RE are repaired devices that had been returned before. All RE should be thoroughly tested and show no defects. In fact for customer its nothing different. but they will got the cheaper price.
If you want to buy the Meizu MX2 RE you now ready to market and you can get the best price for only 1966 yuan or around $275 USD price per unit, so it's worthed isn't it?