Mystery Meizu Smartphone Gets 3C Certification, Could Be Meizu 15
Since after Meizu launched the Meizu M6S, the next models which have kept the Chinese tech media buzzing are the Meizu 15 and 15 Plus. The tech giant is expected to launch both models to mark its 15 years anniversary. But not much is known about the models save for a couple of leaked renders that have appeared online. In what could be its first official appearance, a Meizu model believed to be the M15 has reported gotten 3C Certification. The model appeared with the model number M851Q.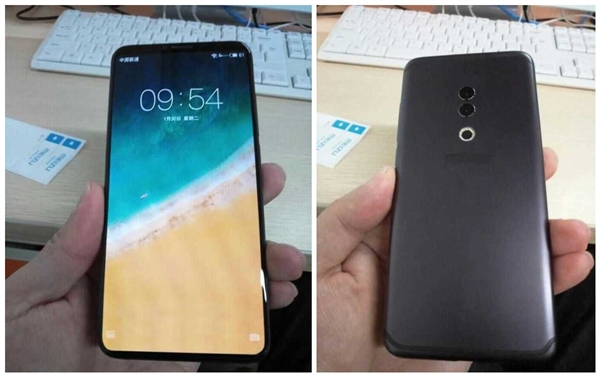 The 3C Certificate, or China Compulsory Certification (CCC) and also called China CCC Certification, is a mandatory product certification system with the aim protecting consumer's security through the supervision of products meant for the Chinese market. The Ministry of Industry and Information Technology (MIIT) or TENAA already oversees the certification of mobile phones but 3C covers mainly the smartphone charges. So, it is basically the charger ratings that are uncovered whenever a new model is certified. In this case, the M851Q is shown to feature support for 5V/2A, 10V/2A  charger rating. The charger has a power of 20W which isn't very high. Thus, it is suspected that the Meizu 15 may have a standard edition and a flagship edition. Perhaps, only the Meizu 15 Plus will come with flagship specs just as the Pro 7 had mid-range and flagship versions.

Read More: Meizu M15 Plus Renders Leaked, Packs iPhone-Like Home Button, Ring Flash & More
The specifications of the Meizu 15 and 15 Plus not known but the leaked renders suggest the presence of a full-screen design. The device is also expected to feature dual camera sensors at the rear arranged in the vertical direction while under the camera setup, there will be a unique round LED flash. As for the processor that would power the models, we still don't know if Meizu will utilize a Qualcomm Snapdragon flagship SoC or a Samsung Exynos chipset. Of course, since they are flagship models we may not find a MediaTek chip onboard because MediaTek has exited the flagship chipset market.
(source)