Meizu 15/15 Plus Buyers can Get 3 Months Extra Warranty for Free
Meizu has been on a reviving spree recently after it announced the current flagship Meizu 16th/16th Plus in China. The smartphone maker has rejuvenated its Indian presence after a long time by unveiling the aforementioned flagship along with some of its other products. However, it's a bit of a surprise that the Meizu 15/15 Plus wasn't a very old device when its successor was launched in China. Now, the company has officially revealed today that old buyers of the Meizu 15/15 Plus will be getting an extra three months of extended warranty.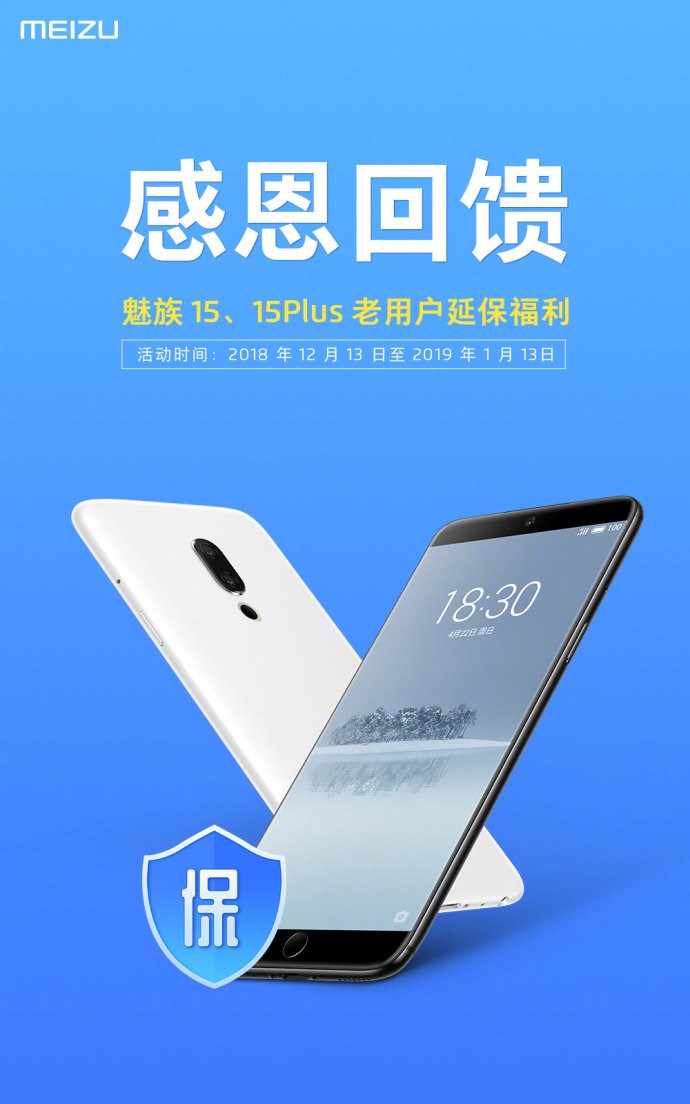 Meizu made the announcement that in Guanwei today and there's an official poster that says the offer is for old buyers who register the two devices between December 13, 2018, to January 13, 2019. Owners can visit the official Meizu website to register for the respective offer to avail it.
Furthermore, Meizu has also dropped the price of the Meizu 15/15 Plus by 800 Yuan starting December 7. The Meizu 15 is now priced 1498 yuan ($218) while the Meizu 15 Plus is now 1798 Yuan ($262). If you know the Meizu 15/15 Plus specifications, that is not a bad deal at all. Interestingly, sales numbers on Meizu official website, Meizu Tmall official flagship store, Meizu Jingdong official flagship store and Suning Tesco's for the 15/15 Plus increased by 528 percent year-on-year on December 7, suggest media sources in China. For more info on Meizu 15 specifications, check out this article here. As for our Meizu 16th review, you can check out the below video!
(via)