Comparing cheap iPhone with iPhone 5 back cover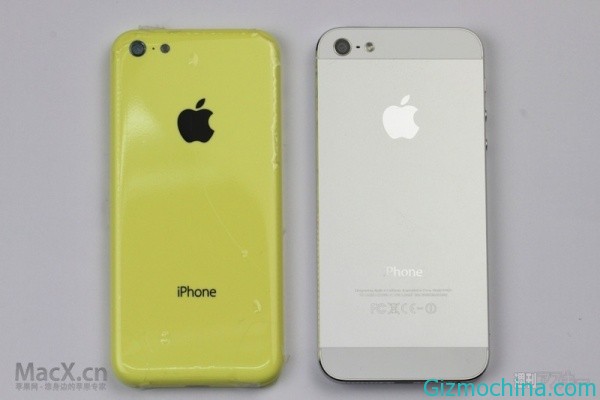 In the past few weeks, we have seen a lot of cheap Apple iPhone is known to be the back cover of spy photos, news that Apple Cheap iPhone is slightly larger than the iPhone 5, while the hardware is basically the same appearance.

The only difference is cheap bottom of the iPhone microphone and speaker to be less circular opening. Japanese magazine Weekly ASCII now get a cheap iPhone backshell HD photos, we can see this after the shell is yellow version is appear on camera. After the shell is designed with the previous leaked iPhone 5S motherboard screw holes the same, which means that iPhone 5S and cheap iPhone's motherboard design will be very similar.
Of course, this is still unable to confirm the authenticity of the back cover, but it is certain that the cheap iPhone recently leaked out after the shell look the same, perhaps this rumor anastomosis. I believe this fall we will see the cheap Apple iPhone device.