Yahoo buys Chinese startup Ztelic to boost R&D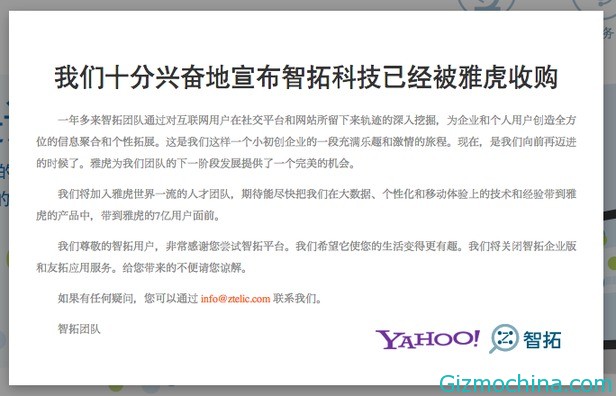 Yahoo is now led by Marissa Mayer has continue to develop the company. Yahoo is now doing some several acquisitions. And now Yahoo has been recently purchase Ztelic, a one of Chinese start-up company.

Neither Yahoo nor Ztelic did not disclose to the public how much about the nominal money involved in those transaction. However, information on the step acquisition was officially inscribed in Ztelic site.
In a statement, Ztelic say that they are very pleased to be joining Yahoo. This acquisition was a step they refer to as a step forward and could give a positive value for the company. Especially at this time Yahoo has 700 million users.
Ztelic itself is a startup that develops software for analyzing and monitoring activity on social networks. This step was carried out Yahoo acquisition to boost in R& D. Interestingly, the founder of Ztelic Hao Zheng is one of the former R&D laboratory personnel Yahoo China and had developed a game for Zynga.