The next-gen Nexus 7 will released on July 30th?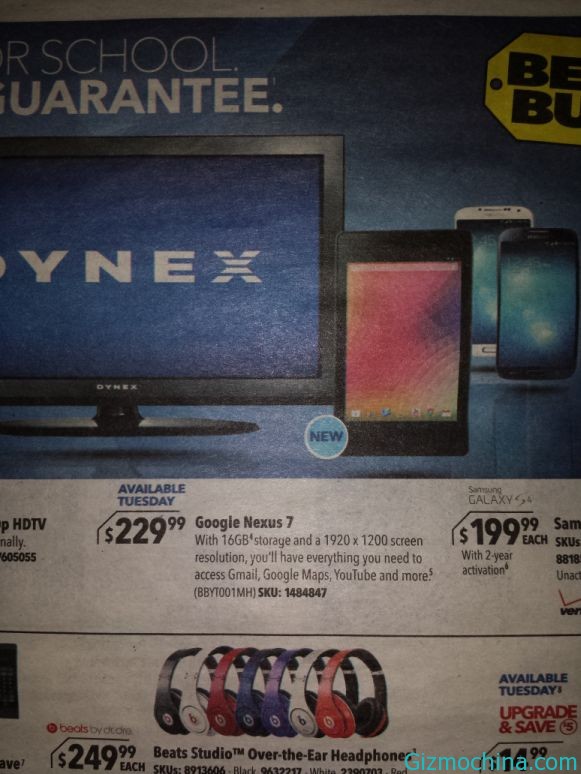 Various leaks associated with second-generation Nexus 7 has sprung. This time the tablet is revealed from a Best Buy ad that lists the release date of the second-generation Nexus 7 on July 30th.

This leaks were obtained from an anonymous source that shows a Best Buy flyer is scheduled to be released on July 28th. In the flyer included the words 'available on Tuesday' or two days after July 28th, this indicates that both the Nexus 7 will release on July 30 the.
The flyer also included in the price for the 16GB Nexus 7 is USD $229. The screen also has a resolution of 1920×1200 pixels. One more interesting is the look of the Nexus 7 uses the same wallpaper found on the Nexus 10. This suggests that Android is going to be installed will not be much different from the existing Android Nexus 10, but usually each new Nexus products always use a different wallpaper. Or it could be using Android 4.3 Jelly Bean operating system.