Motorola MOTO X is also available in white color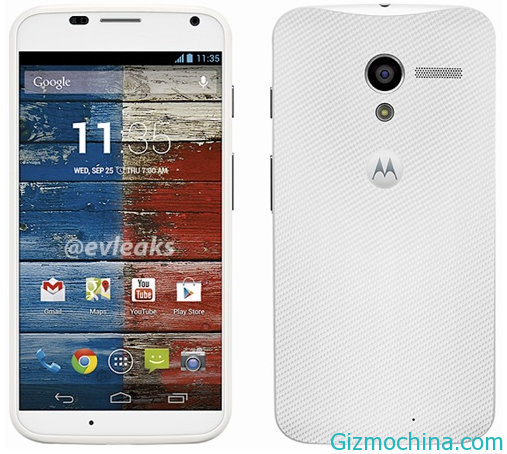 After we've covered the news about the leaked press picture of Motorola MOTO X in black color, is now there is the leaked picture of white version of MOTO X smartphone.

Motorola Moto X white color never seen before but we've also  covered the leaked the picture of Motorola MOTO X was using by Eric Schmidt in a conference a few days ago. Currently it only looks white Moto X hindquarters but this time the white Moto X visible in both sides clearly.
Motorola plans to announce the presence of Moto X is officially on August 1st. Not known for sure whether the Moto X will use the Android Jelly Bean or Key Lime Pie when announced later.