Eric Schmidt spotted to using Moto X smartphone?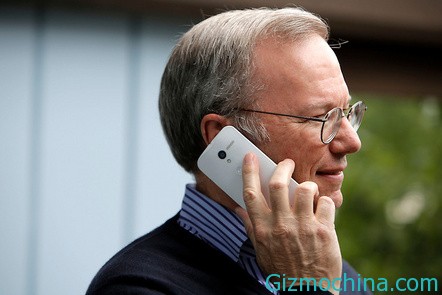 Gary He captures from Insider Images has captured Eric Schmidt while Eric is using a smartphone that looks of Moto X Android smartphone, the phone has not been released. When asked about this, Schmidt explained that he was not allowed to comment on this phone. Moto X is planning will be launched in the U.S. next month.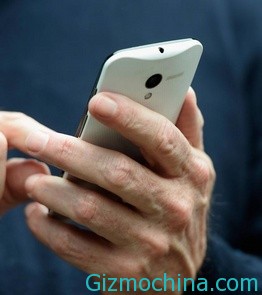 From previous leaks, Moto X will enter the middle class Android category with the following features: 1280×720 pixels screen, 1.7 GHz dual core processor Qualcomm MSM8690 Snapdragon S4 Pro, coupled with 2GB of RAM, 16GB Storage, 10 megapixel primary camera, 2 megapixel front facing camera and running Android 4.2.2.
After Google's acquisition of Motorola are several sensors installed in the device. Reportedly the user will be able to take pictures without pressing the camera button at all, just a flick the wrist. Moto X also he is able to detect when the user is driving a vehicle and offers a voice feature by Google. Not yet known when this device will be on the market.