Rumor: Lenovo Moto X / Moto Z 2017 to feature Camera Sensor with Large Pixels
Lenovo announced the Moto Z series smartphones during the TechWorld event in June this year but didn't disclose the prices for both flagship devices. Now news making the round says that the Moto Z will carry a price tag of 2,998 yuan ($450) while the Moto Z Force will be priced at a whooping 5299 yuan ($800). While these two 2016 flagships are yet to hit the market, Lenovo is said to be working on what could possibly be a 2017 flagship under the Moto Z or Moto X series which hitherto was thought to have become defunct, replaced by the Moto Z, until Lenovo debunked that notion.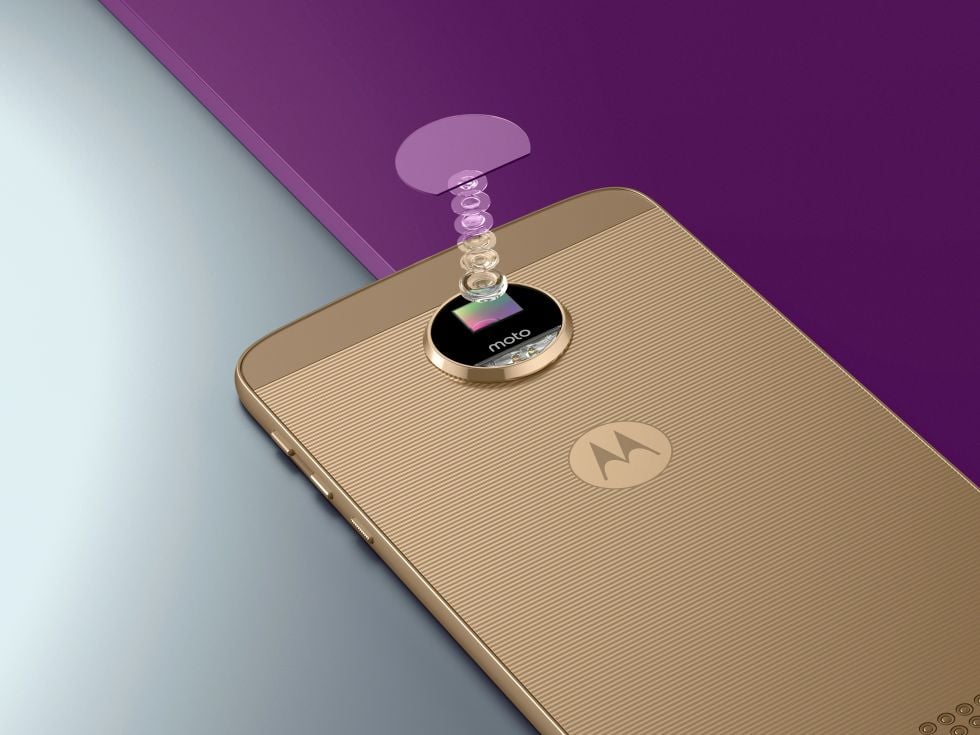 The leak was posted on Twitter by @Ricciolo1 who shared a message that the 2017 Moto Z and Moto X flagships from Lenovo will come with enhanced low light imaging capability, less number of pixels (MP) but larger pixel (um) size with high quality lens, Laser autofocus, as well as optical image stabilization (OIS).
2017 #motoz #motox #Lenovo enhanced low light images LOWER MP Bigger μm Quality Lenses Laser AF OIS 😉 FIX this!Sorry for being TOO AHEAD !

— Ricciolo (@Ricciolo1) July 16, 2016
The message had a cheeky smiley after which he added; "FIX this! Sorry for being TOO AHEAD". Now, while we accept this could possibly be a leak on the 2017 Moto X/Moto Z flagships from Lenovo, we must note the added cheeky smiley and the other riddles which seem to suggest some mischief in the mix aimed at coding the entire message. He asked readers to "FIX this". Fix what, the date? Could it have been 2016 he was talking about? Note that he also apologized for being too ahead. Sure he's talking about the date and this could possibly be a message about the 2016 Moto X considering that the Moto Z 2016 packs some of these features on the camera lane. Perhaps, the use of the motoz hashtag alongside motox hashtag was to indicate that both will have similar camera features.
The leak also suggests the Moto X / Moto Z, will be manufactured with an optimized camera sensor. The sensor is compared with that found on HTC's flagships. The HTC 10 flagship sports a 12MP camera with second-generation UltraPixel camera, having an f/1.8 aperture, 1.5 μm pixel sensor with optical image stabilization technology. A larger f/1.8 aperture and larger pixel size will result in improved low light performance. When more light gets through the lens, better quality images will be taken which will be less blurry and feature reduced image noise.
The earlier release of the GFXBench listing of what is thought to be the Moto X flagship indicated that the device will feature a dual rear camera set up with one having 21MP shutter and the other sensor of 13MP. Other specs include a 5.5" Quad HD display, Snapdragon 820 SoC clocked at 2.1GHz, 4GB RAM, 32GB ROM, a 5MP front camera, and Android 6.0 Marshmallow.
So, could this leak possibly be about the Moto X 2016 flagship or the 2017 Moto Z or Moto X flagships? We don't know for sure but the answer won't be very far away with Lenovo expected to unveil new smart phones soon.