New Nexus 7 tablet with Android 4.3 now is released
by Shine Wong Jul 23, 2013 8:14 pm0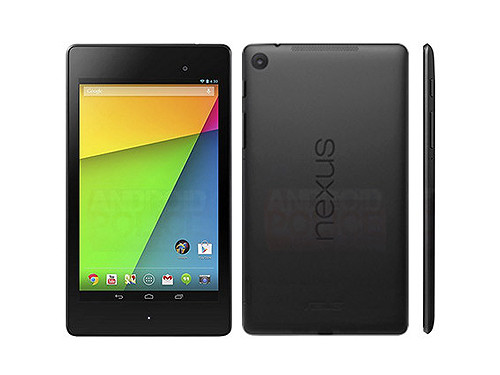 It is said that Google would launch the long-anticipated Andriod 4.3 as well as the new Nexus 7 tablet on September 24.
Confirmed data about this Nexus 7 is as follows: powered by a 1.5 GHz quad -core qualcomm snapdragon APQ8064, packs with a 7-inch OLED display of 1920*1200 resolution, memery is available in 16GB, 32GB and 64GB, with 5MP primary camera and 1.2MP front facing camera drived by a 3950 mAh battery.
In terms of pricing, this Nexus 7 with 16GB and 32GB ROM is priced at $229.99 and $269 respectively. For further information about this new Nexus 7 and Andriod 4.3, keep you eyes on our website.