Video: Comparing the Xiaomi Red Rice phone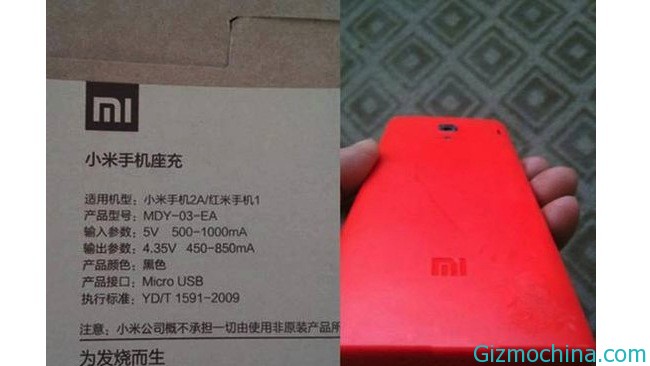 Xiaomi is reporting to preparing the new Red Rice smartphone, this phone is targeting for low-end market segment. And now we have a compariosn video between Xiaomi smartphone with Xiaomi Red Rice smartphone that has 4.7 inch screen size.


The Red Rice phone, which will start being carried first by the operator, will retail at a price of RMB999 ($160 USD).
The device is said to be 9.9mm thick and sport a 4.7 inch 720p screen. It will reportedly be powered by a 1.5GHz MT6589T quad-core processor and run on Version 5 of Xiaomi's own highly customizable Android-based MIUI firmware.
The Red Rice phone will also reportedly come with 1GB of RAM and 4GB worth of extendable memory and feature an 8-megapixel rear camera as well as a 1.3-megapixel front-facing camera, a 2000 mAh battery, and dual SIM function.
Pre-orders will apparently start from July 30. Xiaomi has been cooperate with QQ network and the lauch event will be held in Beijing. After you et the pre-order, you can get the phone around August 16th 2013.