Leaked picture of Samsung Galaxy Folder Android smartphone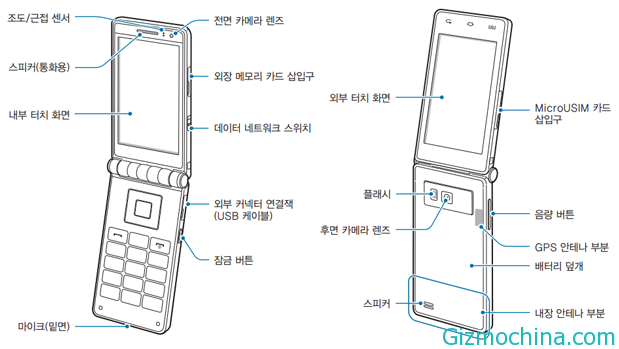 Samsung is rumored to be released a series of new Android with a new design, while most Samsung Android device has candybar design, is now Samsung trying to unveiled the new folding design. Thats's why this phone is rumored to be calledf  as the Samsung Galaxy Folder.

Phones that seem to be targeting the middle class segment is reportedly will be equipped with dual-core processor Qualcomm Snapdragon 400 with 1.7 GHz speed. In addition, Samsung also sports this phone with 2GB of RAM.
There will be 2 screens, the internal screen on the inside and the external screen on the outside. Both screen will be AMOLED screen with a size of 3.67 inches with WVGA resolution. For connectivity, there's LTE network, Wi-Fi, Bluetooth, GPS, NFC, S-Beam, and also FM radio. All of these features will be enlivened by the standard 1820 mAh battery capacity.
UNfortunately, there is no information about release date.