The picture of Samsung Hennessy is leaked with flip cover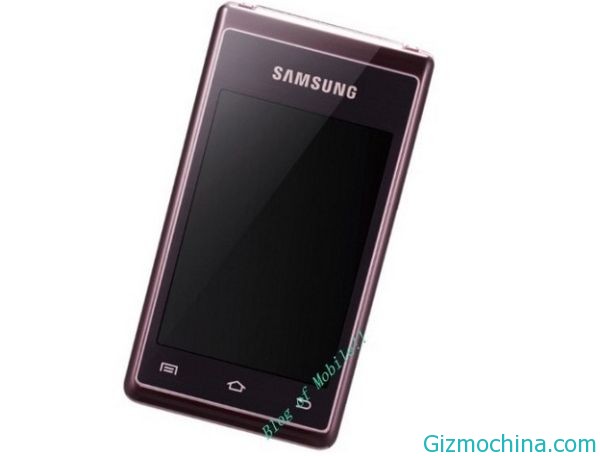 After we've covered the news about the rumor of Samsung Galaxy Folder, is now we've got the leaked picture of Samsung Hennessy that was leaked from Japanese source, this phone is called as Samsung Hennessy (SCH-W789), while this phone ha a same design but the specs is different with Samsung Galaxy Folder.
This phone is packed with 3,5 inchs screen with 320 x 480 pixel resolution. Packed with 1GB of RAM and there is 5 megapixel camera. This phone is running Android OS 4.1.2 but upgradeable to newer version. Samsung Hennessy will be available in one  Luxury Gold color.
A few years before, Samsung has been introducing their Flip design Android phone that was introduce on 2011those phone are Samsung SCH-W999. This pone is sold by China Telecom,  running on Android 2.3 with TouchWiz UI. The phone using 3,5 inch Super AMOLED that powered by Qualcomm Snapdragon dual-core processor.
While for now, Samsung is also rumored to preparing another flip-design Android phones that packed with 3,67 inch screen size, and sports with 2GB of RAM, this phone is different with Samsung Hannessy, and according rumor, the Samsung Galaxy Folder will be available in the market on August 2013.