Samsung Galaxy S4 and HTC One Google version, receiving Android 4.3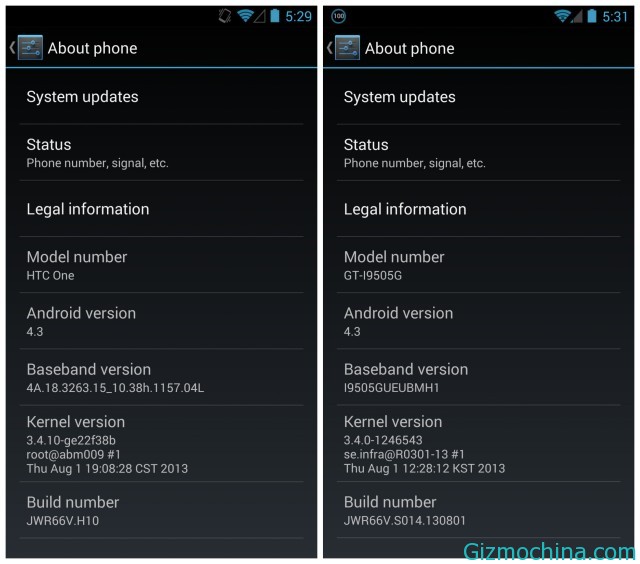 If you're a user of Samsung Galaxy S4 smartphone or HTC One Google Play edition, this is the good news for you since there is an update for both phones that already updated to Android 4.3 Jelly Bean operating system is available through OTA update.
According to some user, the notification is already available on their handset and the update is available and ready to download, so the Galaxy S4 user and HTC One user will got the new experience like on Nexus phone.
For HTC One user, the update files is available for 185MB file size, while for Galaxy S4 user, the update file size is only 150MB, so you can download directly from your phone rather than using a WiFi connection, but we recomended you're using WiFi to download the update for stability.