CoolPad 7295A Youth Edition Android smartphone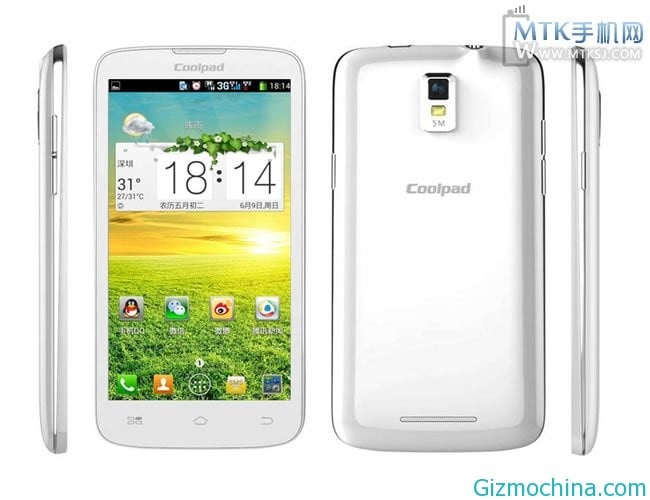 Cool Mobile is now introducing the new CoolPad 7295A or also known as CoolPad 7295 Youth Edition, this is the sucessor from CoolPad 7295 phone, and now already offers in the Chinese market with only 999 yuan or around $163 USD price.

Whats is the different between the previous model with this new CoolPad 7295A Youth Edition? As you can guess from the name, this phone is the targetting for young people and that's why this CoolPad 7295A is offers with lower specs than predecessor.
CoolPad 7295A is packs with 512MB of RAM while teh regular version is packs with 1GB of RAM and both phones model is sports with 4GB of ROM, but  you can add the memory expansion through microSD card slot that supports for 32GB, and the screen has same size with 5 inch; although the resolution is different, while the regular version  has qHD 960 x 540 resolution and the Youth Edition is packs with 854 x 480 FWVGA level; and the processor is powered by MediaTek MT6589M.
The body design and appearance is unchanged, the new CoolPad 7295A has  140x73x9.9mm body dimmension, while there is 3 megapixel front facing camera and 5 megapipxel rear camera, running Android 4.2 Jelly Bean operating system and support for  WCDMA + GSM dual card dual standby, built the commonly used sensors under the 2000 mAh battery capacity.