iPhone 5S and iPhone 5C appear online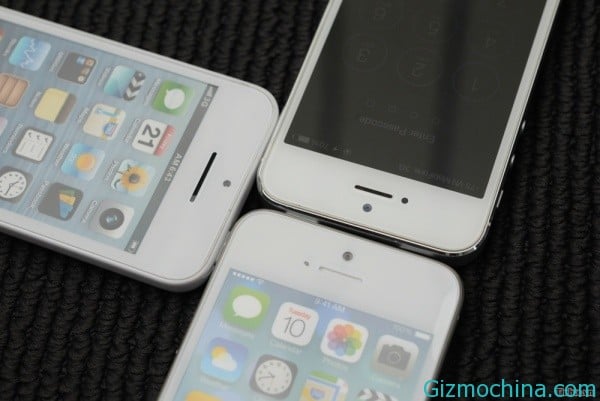 While the most people is waiting for the next generation iPhone coming, the Vietnamesse website Tinhte.vn is showing the new iPhone 5S and iPhone 5C detailed picture, this picture is more clear and detail, so we can see the comparation picture between the iPhone 5, iPone 5S and iPhone 5C.
While iPhone 5C frequency of occurrence of this name very well recently. Tinhte indicate has been got the phone through their source Vietnam peripherals supplier PhukienGiare. The company had before the release of the iPad mini released accurate device solid model.
The site says the iPhone 5S is almost exactly the same as the iPhone 5, but with a slightly different camera set-up, as remoured before. There appears to be a dual camera rather than the single flash seen on the iPhone 5.  Most of the rumors are also consistent with this set earlier this year reported that this device will be equipped with 12 megapixel camera, we can see that today's solid model with dual LED flash.
Moving onto the iPhone 5C, or iPhone Light as it's also known, the predictions that it will be made of plastic seem to be accurate. The device looks a little chunkier than the iPhone 5, with rounded edges and the buttons are made from plastic, not metal like the iPhone 5.
Tinhte says, 'The biggest difference on the bottom of the phone, is two bigger screws and large and small speaker holes cut. Notably, the micro sensor of the iPhone 5 is missing the iPhone 5C, showing only a secondary camera.'