iPhone 5S home key embedded fingerprint sensor and adopts sapphire glass concave design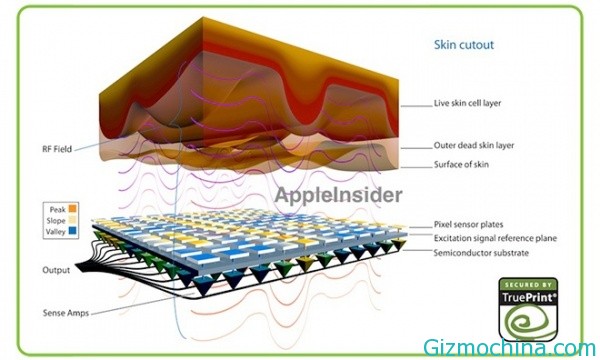 According to KGI Securities analyst Ming-Chi Kuo, the new Apple's product plans, has issued a new research note indicating that the iPhone 5S may include a sapphire-covered convex home button housing a fingerprint sensor.
Ming-Chi Kuo said that this design will be devoted to leave enough space for the sensor. According to a research paper obtained by AppleInsider learned that Apple will be used in the home key scratch-resistant sapphire glass material, which can be built-in fingerprint sensor protection.
On the 2012, Apple has been accuisition a Biosafety – AuthenTec will be responsible for this change work. They will use its holdings of leading bio-chip capacitors and RF technology to accomplish this task. Ming-Chi Kuo said that AuthenTec will help the device from environmental factors. The new phone used sapphire glass is a material hardness only to diamond, it can enhance the home key to the maximum level of protection.
In addition, Ming-Chi Kuo also said that the fingerprint sensor will allow the iPhone to continue to join ahead of Android and Windows Phone handsets.