Finally, Apple iPhone 5S is now official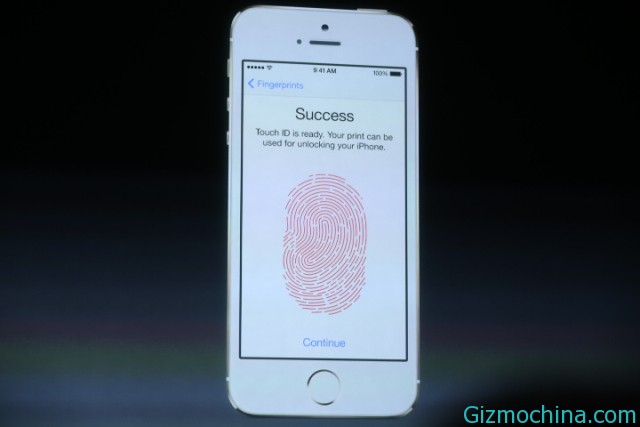 Apple has been held the event on Cupertino, USA. They've already officially release their new flaghsip smartphone, the iPhone 5S and iPhone 5C. As we mentioned before, noth iPhone is the long awaited smartphone device and iPhone 5S is the premium model.
In addition to introducing 'cheap iPhone' or budget iPhone called as iPhone 5C, Apple also showed off the iPhone 5S. This is the successor to the iPhone 5 with a myriad of new features and technologies.
The new iPhone 5S has been released with the final version of iOS 7. Although still using dual core processors, but the A7 chip embedded on the iPhone 5S already supports 64-bit command. This type of processor is much more powerful processor than the kind that still uses 32 bits.
"Phone 5S is a big leap in mobile computing performance. The processor performance is 56 times faster than the first generation iPhone," said Philip W. Schiller, Senior Vice President of Worldwide Marketing, Apple Inc.
In addition to the ability of the processor that is expandable, GPU performance on the iPhone 5S is also very appropriate because it already supports OpenGL ES 3.0 graphics. While for now Epic Games, will release the Infinity Blade specially for iPhone 5S. "We can give detail 4 times better than the series before," said Donald Mustard, co-founder of Epic Games.
In addition to the increasingly powerful performance, the iPhone 5S also has a fingerprint scanner that can be accessed via the 'home button'.
"It's not just a gimmick, every component and process have been considered and measured to ensure that the feature it was really useful and can improve the user experience," said Schiller.
Apple claiming it would offer similar battery performance to the existing model, despite a significantnly improved processor which it claims is unique in the world of mobile phones and will unleash a new wave of more powerful app.
After showing off a variety iPhone 5C and 5S. Apple schedule that both of these products wil be available on the market September 20, 2013.