iPhone 5C (budget iPhone) available in various color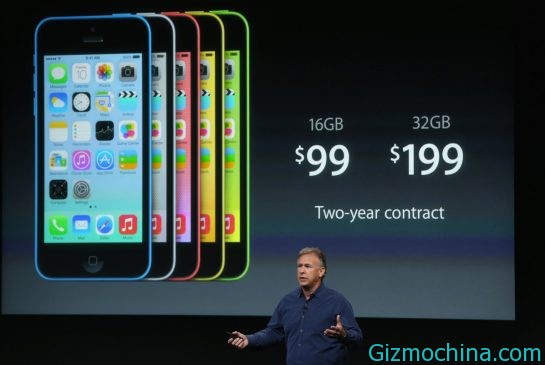 As we mentioned before, Apple has been officially launching the iPhone 5S and the budget-iPhone or also known as iPhone 5C. The iPhone 5C will be available in a variety of colours, including green, yellow, blue, red and white.
Besides having a more diverse color, iPhone 5C is also made ​​of plastic, not aluminum like the iPhone 5. Even so Apple claims that the iPhone 5C has strong enough because it has a polycarbonate base material.
The iPhone 5C has 4-inch retina display, integrated touch and a 8 megapixel camera, that will have an improved Facetime HD camera. Apple executives also showed off more details of the company's updated iOS 7 operating system, including improvements to Siri, its voice-enabled search funcation and personal assistant.
"In it was built with new construction method that uses a reinforced steel structure," said Philip W. Schiller, Senior Vice President of Worldwide Marketing, Apple Inc..
iPhone 5C has available in five colorssuch as blue, white, pink, yellow and green with two storage options of 16 GB and 32 GB. About the price, they also will be marketed with  $99 USD for 16 GB version and $199 USD for 32 GB. That is the price for a 2-year contract of course.