iPhone 5C with green housing is leaked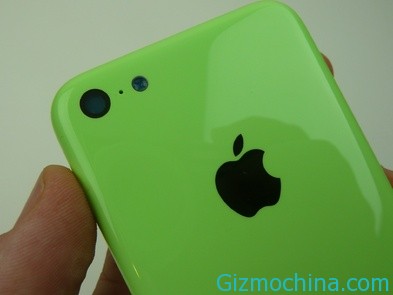 While most people is waiting for Apple to launching the new iPhone, is now we have a leaked picture of iPhone 5C with green housing peep on the net. iPhone 5C is the one of new iPhone that offers with cheap price than a regular iPhone.
This iPhone 5C with "C" it's mean "Cheap" is packs with plastic case rather than an aluminum body, this phone is offers with more cehap pric but untill now there is no detail information regarding the price. The phone is also rumored to running iOS 7 but there is no Siri features.
Here are the picture of iPhone 5C: