The iPhone 5S camera capabilities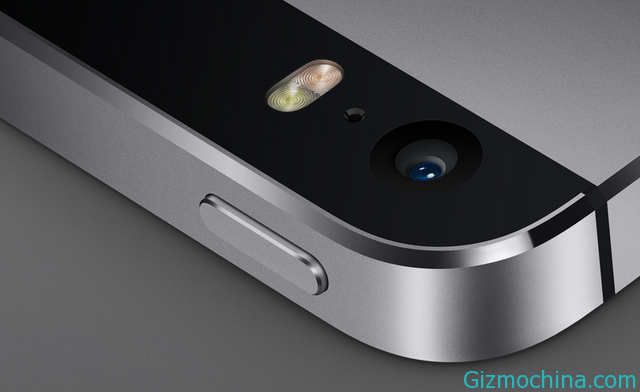 Apple has officially introduced its newest flagship smartphone, iPhone 5S. This phone brings news update, iincluding more advanced camera capabilities. Although still carrying the 8 megapixel camera, the camera sensor is 15% larger than predecessor. The larger size means the new iPhone 5S camera can produce clearer photos in low light conditions.

In addition, the camera is covered with a 5 element lens with f/2.2 aperture. iPhone 5S in the lens aperture larger than the iPhone 5, which has f/2.4. A pixel size of 1.5 microns is also enlarged so as to capture more light. In other words, the iPhone 5S has increased 33% in terms of light sensitivity.
New iSight camera on the iPhone 5S is built based on the iPhone 5 camera that produces a noticeable difference to your photos. Camera captures beautiful images at 8 megapixel. What makes it beautiful is the redesign of the camera sensor allows more larger pixel size. Comparable with large pixel pictures better. And the photos is actually better to inspire us to make a new iSight camera in the iPhone 5S.
Most smartphones, Apple's iPhone included, are known for having a notoriously bad flash that washes out pictures, but that is no longer the case with the iPhone 5s. Apple implanting dual-LED flash which is claimed to produce "True Tone". The dual-LED flash supports two different color temperatures (white and yellow) to help align the white balance. As a result, the iPhone 5S camera produces a color composition called Apple "local dynamic tone" that makes colors more harmonious image.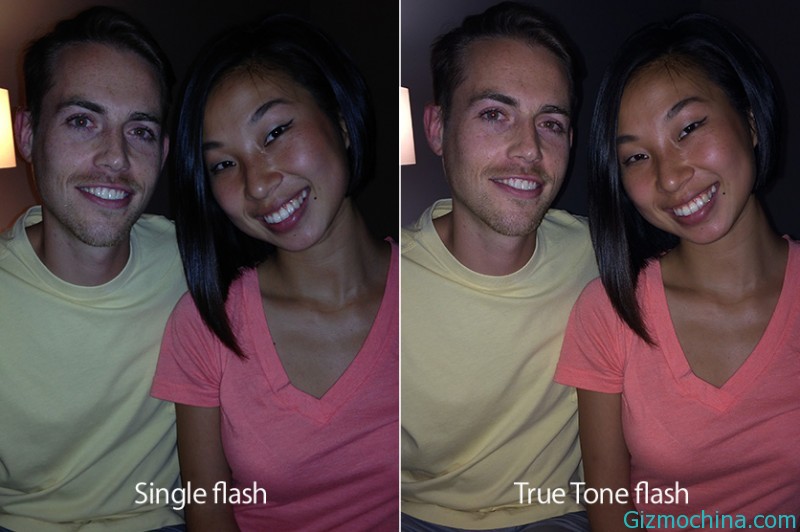 Apple also improve the performance of auto-focus camera on the iPhone 5S use metering to the 15-point of focus. In addition, Apple is also developing a software-based image stabilization that works to produce images without shake/blur. Like the iPhone 5, iPhone 5S lenses coated sapphire crystal that is designed to scratches-resistant.
To record a fast object, the iPhone 5S presents a new mode called Burst Mode . This mode captures 10 images per second and then combine them in order to produce an accurate light and then automatically selects the best photo.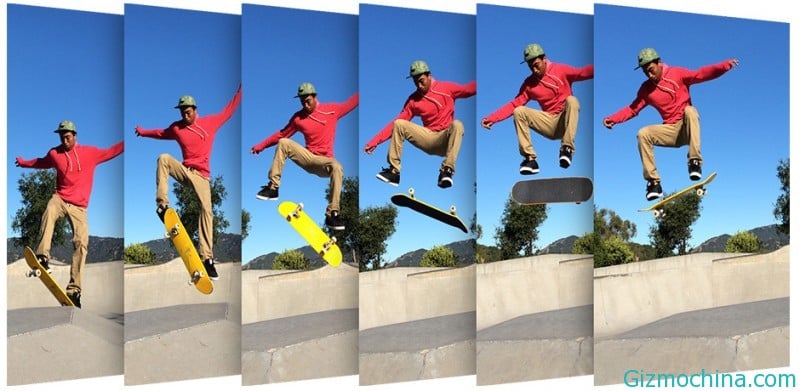 iPhone 5S also presents a new video recording mode called "Slo-Mo". This mode is capable of recording video with a framerate of 120fps 720 live video with 3x zoom. While in Panorama mode, the iPhone 5S is capable of capturing images with a 30fps framerate or increased 50% from the iPhone 5.
The iPhone 5s will ship with iOS 7, which brings several camera improvements itself. iOS 7 includes eight Apple-designed live filters and a redesigned photos app that groups pictures based on time and location.