Tizen OS 3.0 is now running on Samsung Galaxy S III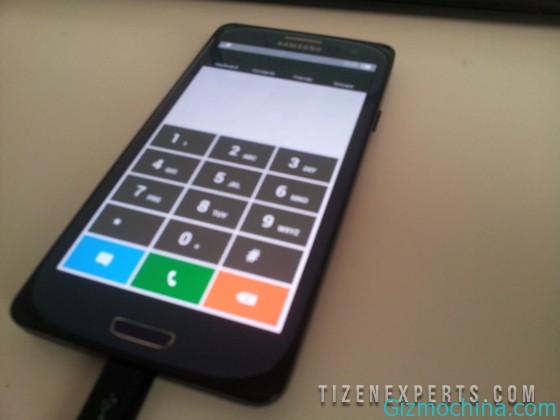 Samsung seems to be very eager to develop Tizen OS. After we've get the leaked picture of Tizen 3.0 running on the Galaxy S4 is now we got another picture that show the Tizen 3.0 interface installed on the Galaxy SIII.

Although this new leaked screenshot does not show more new information, but at least it shows that Samsung is very serious to developing Tizen 3.0 which is scheduled to appear in March 2013.
Tizen 3.0 is very different from the TouchWiz UX on Galaxy lineup devices, however some parts are still thick with the feel of Android, there is a look at the lockscreen unlock ring that resembles with Android OS, then there is also a digital clock which is similar to Android OS. There are also drop down notification page that resembles Android.
The pictures show a dark theme with Notifications for FaceBook and Texts and this would imply it can handle other messaging services. Also Battery and Signal Strength can be seen at a glance.