MediaTek is working for next Amazon tablet device?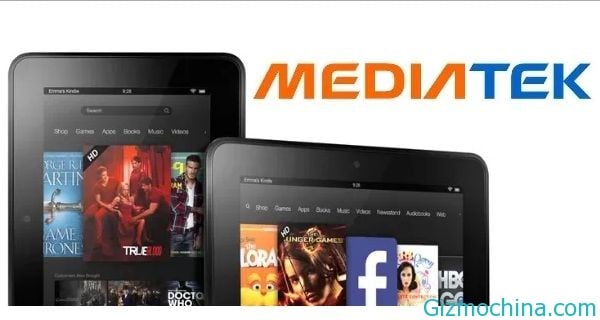 According to Economic Daily News, MediaTek is rumored to be working with Amazon, to produce chips that will be used in the next Kindle Fire tablet. The chip is MT8135, this chip has two clusters: a chip dual-core Cortex-A15 chip and a dual-core Cortex-A7.

Unlike big.LITTLE technology used in the Galaxy S4 (there is a pair of processors, working alternately depending on the tasks performed smartphone), Mediatek implement big.LITTLE MP, that means either the A15 or A7 chip can operate simultaneously can also work on their own.
This is still a rumor, Amazon itself is the fourth largest tablet vendor in the world, with shipments reaching nearly 2 million units per quarter by quarter, although arguably limited market in the United States. Kindle Fire tablet is usually pegged at affordable prices, so match-fit it with MediaTek chip specialists are also affordable devices with good performance.