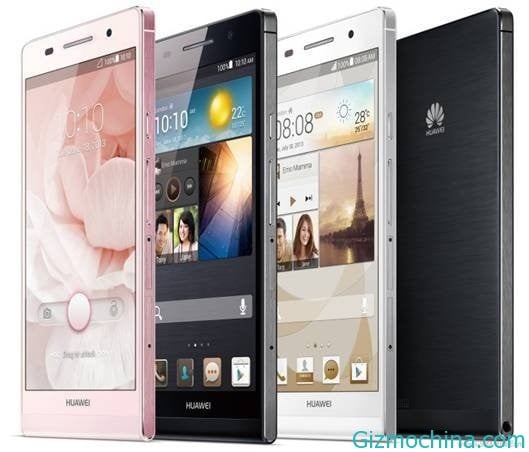 Huawei is the world's second largest smartphone maker, is now has several flagship smartphone, the one of those smartphne is Huawei Ascend P6 that has a good specs and offers with interesting price for most users.

Ascend P6 functions under the premise of ensuring not only has a beautiful appearance, but also has a 6.2mm thin body, even more thinner than Sony's latest flagship smartphone Xperia Z Ultra.
The Ascend P6 is powered by the company's home-brewed chipset – the K3V2 – featuring a quad-core 1.5GHz Cortex-A9 processor, a 16-core GPU and 2GB of RAM. Having already seen this configuration on the Ascend Mate phablet, we can confirm that it's a more than adequate match for the 720p screen. in addition to Ascend P6 does not support LTE or NFC.
But compared to the Ascend P2 Earlier speaking, Ascend P6 progress on the hardware configuration is not large. In a sense, Ascend P6 is more like an exterior design even better Ascend P2, so that it can compete in the midrange model in the first to attract the attention of consumers.
Design and workmanship
Ascend P6 overall with a minimalist design language, one-piece body and aluminum frame is very beautiful. Compared to the iPhone body rounded rectangle vertically symmetrical design, Ascend P6 lower edge of the arc-shaped fuselage, giving the feeling of ingenuity. The keys are so slim body look slimmer.
Since Ascend P6 with a 4.7 inches screen, so the body is not small, but the benefit brushed metal back shell and the use of aluminum alloy frame, Ascend P6 feel good, but also to a single super-slim hand operation becomes easy. And Ascend P6 also uses Corning Gorilla glass, with certain anti-scratch properties. Ascend P6 in body weight control was also good, plus the super-slim, pocket so completely not a burden.
Ascend P6 physical buttons are all located to the right, from top to bottom, respectively lock screen button and volume buttons, as well as micro SIM card and micro SD card slot, you need to insert into Cato. Only at the bottom left side of the fuselage has a 3.5mm headphone jack, so that the design and the design of most of today's mobile phones are not the same. Furthermore Ascend P6 comes a headphone dust plug, but very easy to lose. Top of the fuselage with micro USB interface and can be played during a call to the second active noise reduction microphone , while the first microphone is located on the bottom. Ascend P6 positive addition to the screen, there has beauty features 500 pixel front camera and a telephone handset, below is Huawei Logo. 800-megapixel rear camera is located at the upper left rear of the fuselage, but paired with a single LED fill light, while the speaker is located on the bottom.
It is worth mentioning that the Ascend P6 also comes standard with a translucent silicone protective cover, can well protect the body, fit is also very good, but the increase in thickness of the fuselage was inevitable. Ascend P6 battery capacity of 2000mAh, thanks 720P resolution screens and low-power processors, Ascend P6 can talk time of 46 hours.
Screen
Ascend P6 used a 4.7-inch in-cell LCD screen with a resolution of 1280 × 720, pixel density up to 312ppi, and the iPhone 5 was essentially flat. This screen is relatively large viewing angle, when viewing the screen at an angle of almost no color shift and decrease in contrast.
Most Android devices with different market, Ascend P6 in the brightness setting only 0%, 50%, 100%, and an optional automatic four kinds of brightness levels, not continuously adjustable. In the advanced settings you can adjust the brightness automatically adjusts the brightness changes, so does the brightness caused by a mutation in the human eye discomfort.
Huawei Ascend P6 also added a color temperature adjustment, you can adjust or cool colors or shades. In addition Ascend P6 also supports Magic Touch technology, you can operate across the glove.
Android 4.2 and Emotion UI 1.6
Huawei Ascend P6 running Android 4.2.2 Jelly Bean based on the depth of customization Emotion UI 1.6 operating system, the abolition of the native Android system applied two menu design, simplifying the overall system using logical, identification is also higher. Ascend P6 in Emotion UI and had earlier released Ascend Mate is basically the same, but because the Ascend P6 size is relatively normal, so some for Ascend Mate special function is canceled.
Performance and run sub-
Huawei Ascend P6 is equipped with its own developed Hass K3V2 processor, built-in four ARM Cortex-A9 architecture processor core, clocked at 1.5GHz, and also includes a 16-core GPU with 2GB RAM. Although the hardware configuration is not prominent, but from the practical effects of view, this somewhat outdated processor or sufficient 720P screen.
Although not with the Android camp today's flagship model par, but results from the run points, Ascend P6 with the performance of the Samsung Galaxy S3 Android models such as last year and Ascend Mate basically comparable. If the required performance for games and other tasks without any special requirements, then Ascend P6 was able to complete the daily life of common tasks.
In addition, thanks to have a second microphone, so Ascend P6 call quality is very good, the volume is large enough is enough clear.
Ascend P6 is equipped with a 800-megapixel rear camera and a single LED flash , generating a maximum resolution of photos 3264 × 2448.
Into the camera application, the interface remained the Android native camera application of the original, started basically no difficulty. Proofs from the shooting, although not yet reached the top level, but Ascend P6 to detail and noise reduction controls are a great performance. Color and exposure accuracy is trustworthy. However, the focus during shooting sometimes found inaccurate. Overall, compared with the Ascend Mate, Ascend P6's Fengyun camera fared somewhat less certain.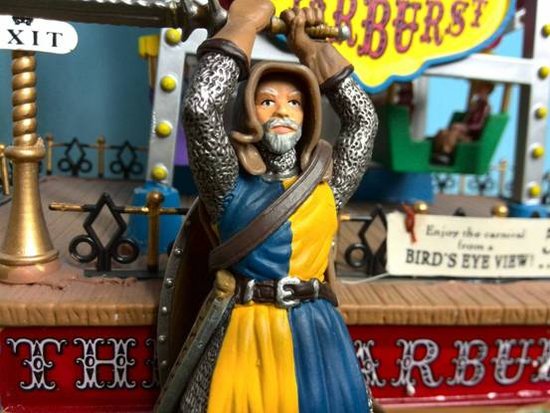 In addition, from the test results, Fengyun high resolution camera, at the same level of 8 million pixel camera in at the top level, the automatic white balance is accurate, noise reduction capability is higher.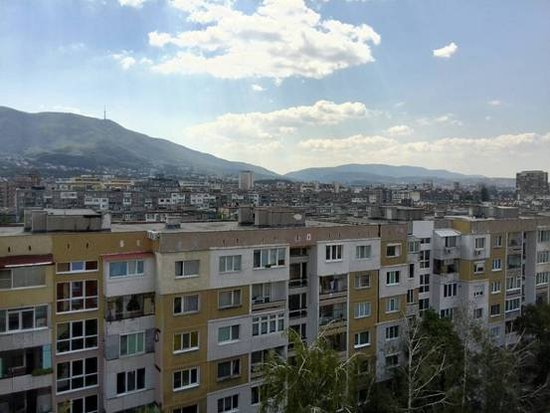 Although there HDR mode Ascend P6, but even in the steady state can be continuous, the final results are not satisfactory synthesis. Furthermore Ascend P6 also maximum support 360-degree panoramic shooting mode, but the synthesis process takes ten seconds.

In addition to the rear camera outside, Ascend P6 comes with 5 megapixel front camera, the beauty comes mode you can shoot pictures from the effect is very good, suitable as a social networking site's head.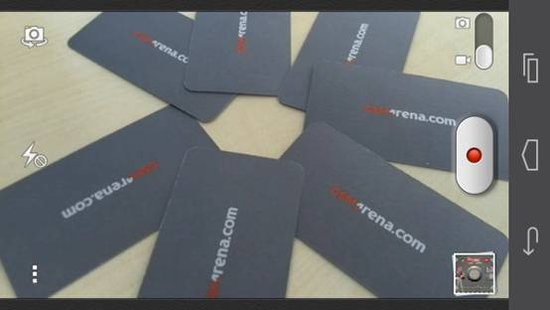 Ascend P6 rear camera can record at 30 frames per second, or HDR 720P 1080P video, while the front camera can record 30 frames per second in 720P. Although Ascend P6 remarkable quality camera, but the video quality is not satisfactory. Video edge sharpness of serious decline, even if the details of the video center is difficult to restore satisfactory. In HDR mode, not only the details of the part does not improve, the brightness and contrast or even decreasing.
Connectivity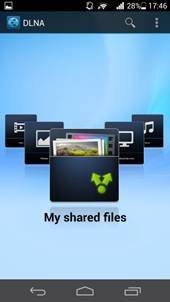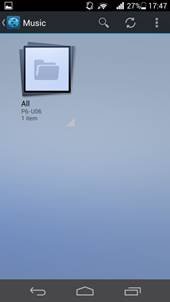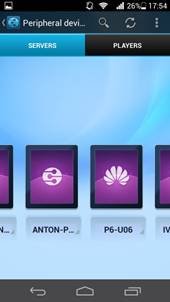 Connectivity aspects, Ascend P6 supports 2G, 3G, Wi-Fi 802.11 b / g / n standards, and Bluetooth 3.0. In addition, Ascend P6 also supports DLNA protocols, or television set-top boxes can be paired with DLNA, so as to achieve the purpose of streaming content.
Summary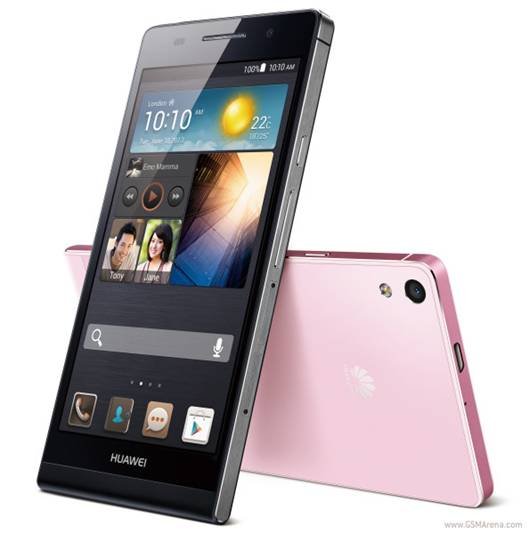 Overall, Ascend P6 is an excellent mid-range phone, for most users, regardless of the screen and the processor or system or camera, Ascend P6 are able to meet daily needs. While speaking Ascend P6 from the hardware and no prominent bright spot, does not support the popular LTE network and NFC capabilities, but it proved to people the ability to make Huawei phones look very good, but it could change the past, Huawei The impression left consumers have a very positive effect, and thus help Huawei to further open international markets.