Jiayu G5 Android smartphone, look similar with Apple iPhone 5?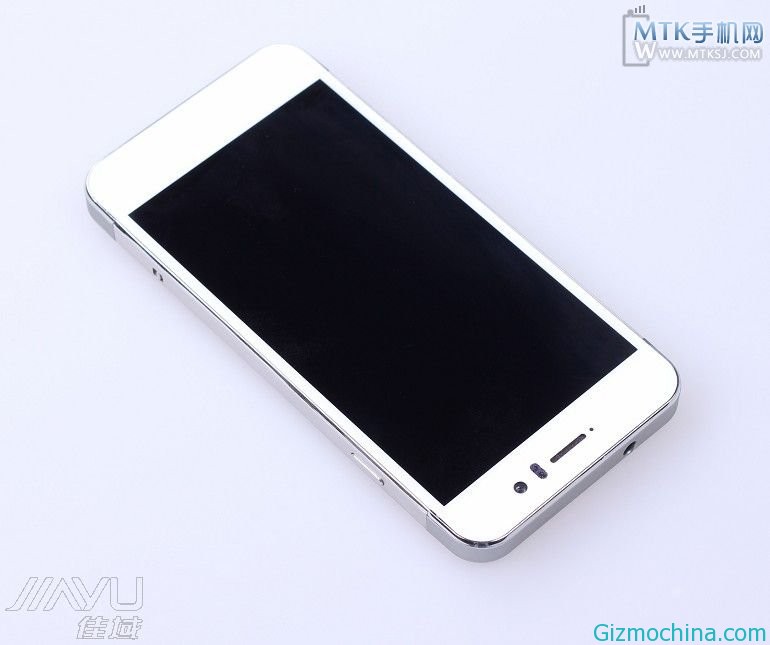 Jiayu has known as the smartphone manufacturer fron China that always offers the nice products, the new Jiayu smartphone is called as Jiayu G5 that has similar design with Apple iPhone 5.
The Jiayu G5 is now available in white version, this phone is pack with iPhone 5 since has a rounded corner body design, the body is built using metal frame, the interesting point is the phone has 7.9mm body thickness. But this phone is using non-removable battery, so the user can't open the battery.
This phone is powered b quad-core MT8589T, coupled with 2GB of RAM and 32 GB of internal storage, while the battery is only packs with 1300mAh battery capacity, the screen is large enough for 4.5 inch screen size retina display. This phone will be interesting for most user since has a similar design with Apple iPhone.