This the real iPhone 5C smartphone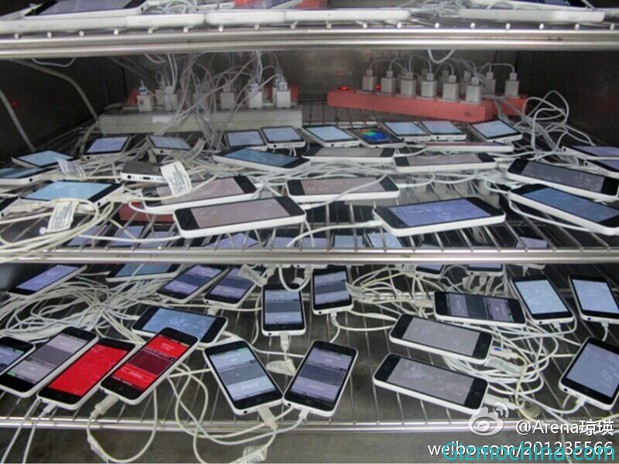 Is now we have a leaked picture of iPhone 5C, this is the one of iPhone 5 that offers with cheap price, the picture is leaked and spread through Sina Weibo website.
If you're thinking of this picture is fake, you have to read the news from Engadget, thats doing some research to that picture, this picture is taken by Pegatron employee, is now he fired by the Pegatron since he spread this picture to the net without the caption, he just adding the word : "The low-end iPhone 5C to be launched for Chinese consumers in September doesn't look much different than the Xiaomi Phone 2, right?"
The picture shown the iPhone 5C appears to be a warm-up procedure (likely just with small batches for quality control) to make sure the devices are fully functional before they are boxed up to the market. While we all know that the rumor says, Apple will officially release those new generation of iPhone on September 10th, 2013.