The upcoming of Meizu MX3 smartphone is better than Galaxy S4 smartphone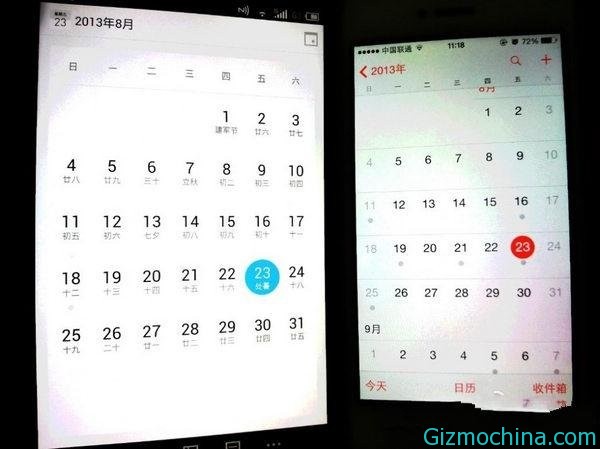 While we're waiting of Meizu MX3 smartphone launching in the near future, is now we have a new rumor that Meizu MX3 will available in 128GB version.
The new Meizu MX3 smartphone will has NFC and also running on TD-SCDMA network, this phone is sports with 128GB of internal storage, so Jack Wong is claimed that the new Meizu MX3 smartphone will be better than Samsung Galaxy S4 smartphone.
According to foreign media, the new Meizu MX3 is the first Android smartphone that packs with large internal memory capacity since this phone is sports with 128GB of storage.
And earlier in the forum Meizu founder J.Wong answer users questions, also hinted at the existence of this version. And now, from people familiar with the news that there will indeed Meizu MX3 128GB capacity versions, and has been identified, which means that in addition to the previous 16GB/32GB/64GB Meizu MX3 version, there is a fourth larger capacity kinds of versions available.
In addition, the source also disclosed Meizu MX3 will launch without NFC version, but mainly for the 16GB version, this may mean that some of the features to let go, this version will bring cheaper prices. As many users concerned TD version Meizu MX3 is ready to hit the market but we don't have any information about the price.
Flyme 3.0 UI has exposed
It is noteworthy that in the microblogging site has once again exposed the Flyme 3.0 system with iOS 7 comparison photos and show Flyme 3.0 system increases the lunar date calendar function, this comparison is in line with domestic user habits. However, the system icon design and style of the flattening iOS 7 is somewhat similar, but includes menu, back and other virtual keys were placed at the bottom, appear to be a unique SmartBar Meizu design, and the top of the icon bar on the NFC This is basically confirmed Flyme 3.0 system interface.
And for some users about Flyme 3.0 interface is plagiarism of iOS 7, Meizu founder J.Wong has been answer in the forum to be a response, claiming that Meizu is inspired by the Google calendar, and the calendar to change the original design of the box is round, but also In iOS 7 release, with iOS 7 unrelated. In addition, optional on the calendar are also highlighted in color from May 30 to Google Calendar updates, the timing is earlier than iOS 7 system.
J.Wong: Better than Samsung Galaxy S4
The Meizu MX3 has hardware configurations, J.Wong also exposed the Meizu forum for more details. For example, in response to users mentioned Meizu MX3 whether to use the Samsung Exynos 5410 processor problems, J.Wong it means that the Samsung GALAXY S4 high-resolution screen does not add RAM to reduce power consumption, adding that Meizu MX3 much better than the S4 I'm not surprised.
As for the so-called increase in RAM for the screen saying, J.Wong representation is similar to the LG G2 panel self-refresh technology, will be saving 26%. Currently, Meizu has announced September 2 Water Cube in Beijing organized new conference. According to industry speculation, Meizu MX3 might flyme3.0 system was officially launched at this conference.1