Comparison : Samsung Galaxy Note 3 VS Samsung Galaxy Note 2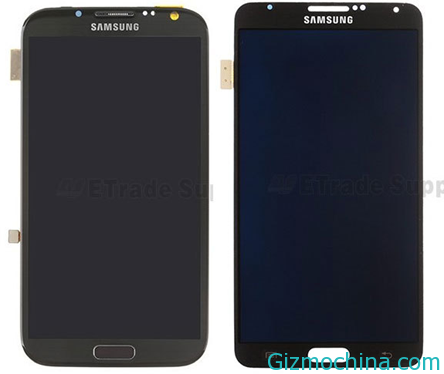 Samsung is preparing their new flagship smartphone, Galaxy Note 3. According to the rumored that has been circulating recently, the new Samsung Galaxy Note 3 will be officially released on September 4th tomorrow.
And now we have a specs comparison between Samsung Galaxy Note 2 and the next Samsung Galaxy Note 3. While the new Galaxy Note3 uses a 5.68-inch screen, the Galaxy Note 2 is only packs with 5.5 inches screen size, so compared to the previous generation, Note 3 does not seem too large, and from the previous exposure information display, Note 3 only has 2.2 mm border, the overall looks very comfortable.
The one of Japanese blogger is making the chart comparison between Galaxy Note 3 and Galaxy Note 2, from the design, body dimension, and the Note 3 is little larger than Note 2, while the width of both machine is almost same. The Galaxy Note 3 is more curvature and more comfortable than Note 2.
For a while now we have leaked specs of Galaxy Note 3 smartphone :