Lenovo IdeaTab A1000 hits global market with Dolby Stereo feature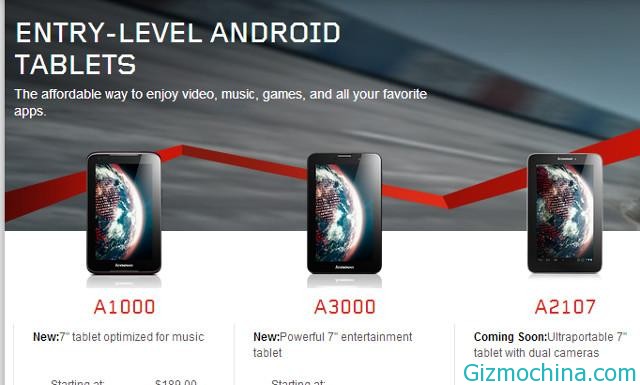 The one of Chinese electronic manufacturer Lenovo is now ready to release their new flagship products, while we've covered the news about the leaked info about Lenovo S898t Android smartphone is now we happy to annouonced that the Lenovo IdeaTab 1000 and IdeaTab 3000 is now hit global market.
The IdeaTab A1000 is offers with 1.2Ghz dual-core processor, running with Android 4.1 Jellybean on the 7-inch screen size, in addition bundle with 4GB of internal storage and support for microSD slot up to 32GB and also sports with SIM card slot for GSM.
The inteesting point in this tablet is the dolby digital plus sound that embed in this tablet that offers the nice sound quality. And now this tablet is already hits most Asian market for only $130 USD price per unit.