The new Lumia-like Xioami Mi3 phone is exposure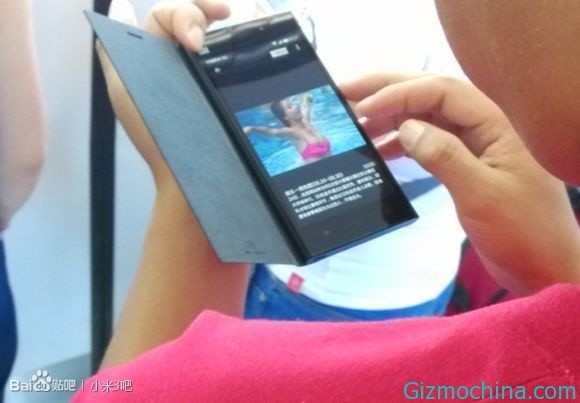 Xiaomi seems to preparing their new smartphone, and interestingly, the upcoming Xiaomi phone is look like Nokia Lumia series-phone, those phone is found on the subway car while some one using those phone.

The new mysteriuos Xiaomi phones comes with a holster thats holster is fit to the body, it should be Xiaomi official accessories for those phone. The phone is holding by the person who wearing the "XIAOMI" LOGO T-shirt, it should be s Xiaomi employees.
While we're waiting for the mew Xiaomi 3, the phones will comes with 5 or 5.5 inches screen size with 1080P resolution, powered by Qualcomm Snapdragon 800 or Tegra 4 processor, sports with 2GB of RAM and 13 megapixel camera, the price maybe around 1,999 yuan or around $326 USD price tag.