Apple is preparing 6-inch screen size iPhone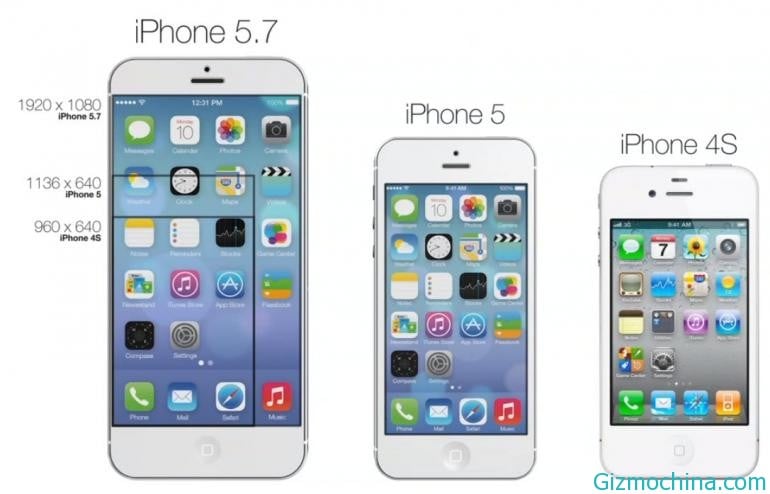 During this time many users who find the iPhone screen is too small. With a 4-inch screen for the iPhone 5 today, the Apple iPhone is too small compared to flagship Android smartphone device such as  Samsung Galaxy S4, Sony Xperia Z and LG G2 and more.
According to a poll held by CNET, even 80 percent of the site's readers want a larger screen than they found in the iPhone 5 today. Wall Street Journal reports that the iPhone with a 6-inch screen-test by looking at Apple.
This is not the first time Apple rumored to consider the possibility of a larger screen. Previous WSJ report itself pointed out that Apple was testing 13-inch iPad and iPhone range in size from 4.7 to 5.7 inches.
The leading business media report comes just days before Apple's announcement on 10 September, which is expected to unveil two new iPhone models, the iPhone 5S and 5C iPhone. We wait for the news next week.