OPPO Find Way U707, heading to Thailand market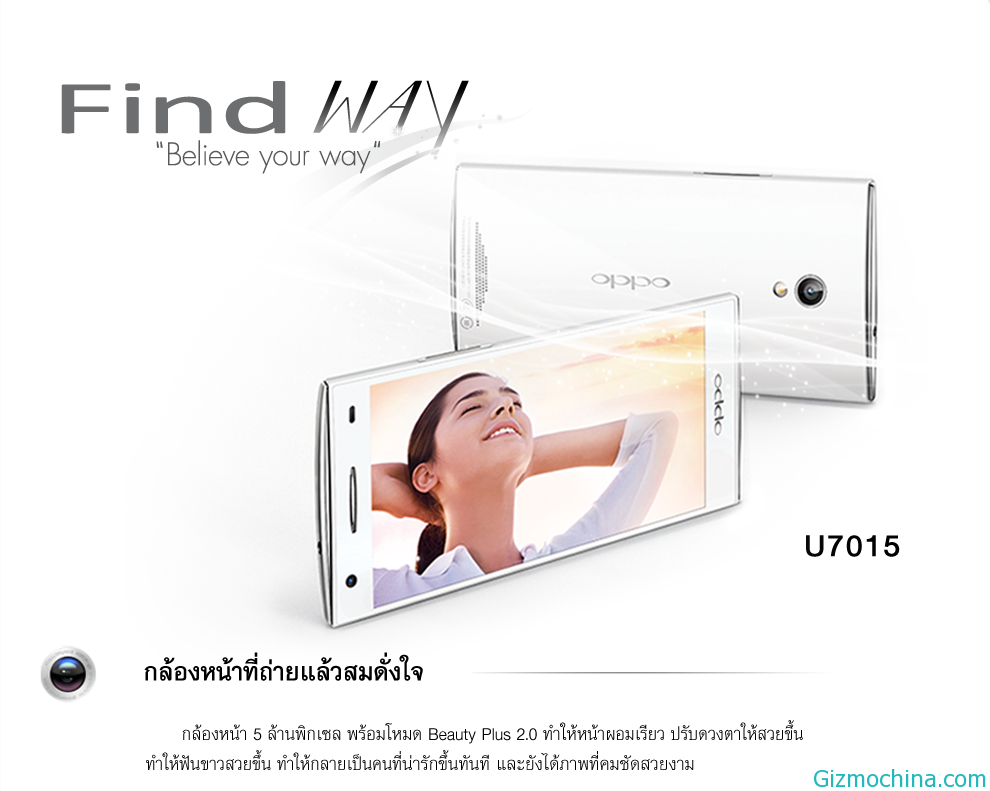 OPPO has been unveiled their new smartphone, the OPPO Find Way U707, this phone is now available for Tahiland market.

More geared for women in Thailand, Oppo Find Way U707 comes with a 5.5-inch touch screen HD 720p and has beautifull design. Meanwhile, in order to maximize the overall performance of the existing system, this phone is running with Android 4.2.1 Jelly Bean operating system, has been fully supported by the MediaTek MT6589 Quad-Core 1.2GHz processor and coupled with 1GB of RAM and 16GB of internal memory.
Not only that, Oppo Find Way U707 is also equipped with a 5megapixel front-facing camera and 8 megapixel rear facing camera, and 3,000 mAh battery. While about its own market value, Oppo Find Way U707 is offered ranging from 9,990.00 THB or equal to $340 USD price tag per unit.