Meizu MX3 benchmark test is here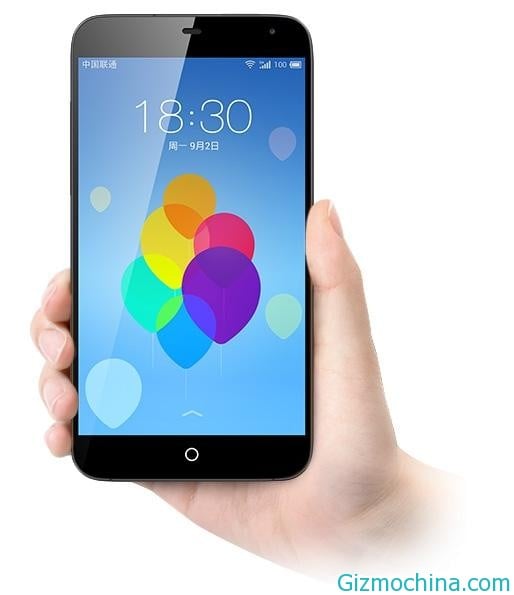 On September 2nd, Meizu has been unveiled their new flaghsip smartphone at new conference held in Beijing Water Square, and now we have a benchmark test for Meizu MX3 smartphone, while the body design has many inherited from the Meizu MX2 design.
In addition to first glance the larger, thinner and more robust parameters, many details of the optimization, as well as deeper integration of internet services, has become the biggest focus of this conference. The Meizu MX2 design philosophy is "Forget parameters", and these little MX3 continued sublimation, to focus on the design to create "better use of the large-screen phone".
Part I: Unpacking Review ( Portal )
MX3 packing accessories picture
I still remember last year by the end of November, MX2 released, we had a lot of talent to get the evaluation with the machine. But this time, Meizu did not let us wait too long: September 2 open conference, we received in the 4th sent the SF Express.
Body partial close-up
From afar, there will certainly be many people MX3 mistaken MX2. Until walked closer look, put it in her hand, will feel its "atmosphere." If you're used to 3.5 inches, or even 4-inch class machine, it will certainly feel its "big."
Side Perspective
Turn according to parameters, we know why there is such a difference in texture. MX3 measurements are 139.0 × 71.9 × 9.1mm, weight 143g, while the MX2 is 124.9 × 64.9 × 10.2mm, weight 142g – becomes larger area of ​​the screen at the same time, MX3 thinner thickness of 12% – by weight almost unchanged.
Battery closeup with body curvature
MX3 claimed delicate touch, almost paranoid J.Wong derived from the N-th polished. This first determine the external, and then toss the internal reverse design philosophy, is a difficult language to bring a special touch. You will feel its light and thin, but reluctant to make major efforts to squeeze it firmly.
---
Part II: escape to run sub-
Since health is an Android phone, it can not escape the fate of running points. MX3 in order to see how much compared to the previous generation product improvement, pen specially those who put the review of Meizu MX2 review and one by one to be tested.
Before running points, will talk about parameters – MX3 and MX2 comparison parameters are as follows:
Processors: MX3 chose the Samsung Exynos 5410 intelligent eight-core processor (1.6GHz A15 × 4 +1.2 GHz A7 × 4,28 nm process, LP HKMG process), GPU section is not PowerVRAse SGX 544 MP3 (three-core 533MHz); MX2 used is MX5S (A9 quad-core 1.6GHz, 32nm HKMG process), GPU part of the ARM Mail 400-MP.
Memory : Both are equipped with 2GB of RAM, but the MX3 is the bandwidth 12.8GB / s dual-channel low-power DDR3, MX2 is a dual-channel LPDDR2.
Screen: MX3 is 5.1 inches (New Mode2), resolution 1800×1080, pixel density up to 415PPI, contrast 1000:1,2048 level brightness adjustment; technology for the integration of all aspects of lamination technology, TOL single glass touch solutions, PSR screen from Refresh saving technology, Corning Gorilla protection glass, 2.90mm ultra-narrow frame (including display black bars, including front and side of the border).
As a comparison: MX2 on the screen is 4.4 inches (New Mode2), resolution of 1280×800, the project is also the density of 347PPI 1000:1 contrast ratio, maximum brightness of 450cd / m² (typical); technological aspects, it also features a full lamination technique , TOL touch solutions, CABC dynamic backlight energy-saving technologies, 3.15mm ultra-narrow frame (including display black bars on the front panel and side frame included)
Main camera : MX3 is still using a 800-megapixel main camera, but the upgrade to the Sony IMX179 top back-illuminated sensor chip (1.4μm photosensitive pixels), the second generation of blue glass filters, zero-delay camera technology, the fourth on behalf of the white balance algorithm, support 20 / sec high-speed continuous shooting, five-type lens , F/2.0 large aperture, 74 ° wide, real-time filters , 1080P 30 frames / sec video, real-time echo panoramic camera, gyroscopes Focus , HDR Wide Dynamic, face recognition, gesture photographed.
As a comparison: MX2 main camera 8 million back-illuminated, 1080P 30 frames / sec video, wide dynamic, nine high-speed continuous shooting, four directions panorama mode, gyroscopes focus, smile pictures, gestures photos, 74 ° angle, blue glass filters.
Front camera: MX2 front camera only supports 720P video recording at 30fps, while the MX3 front camera to upgrade to the Sony 2000000 back-illuminated, support 1080P video recording at 30fps.
Network: MX2 supports GSM / GPRS / EDGE / WCDMA / HSPA + 900/1800 MHz (2G), 2100 MHz (3G); For MX3, it supports 850/900/1800 MHz (2G), 850/2100 MHz (3G) . In addition, MX2 and TD version (MX3 No), supporting 1880/2010MHz mobile TD-SCDMA 3G network.
As for Wi-Fi and Bluetooth: Both support WIFI / WAPI (802.11 b / g / n), WLAN Direct (65Mbps documents to each other), and Bluetooth 4.0; however MX3 is added for 5GHz dual-band Wi-Fi (High downlink rate of 150Mbps) and Miracast support, 32GB or more MX3 also equipped with NFC.
Positioning function: Support both GPS / A-GPS / GLONASS, inertial navigation, electronic compass, GPS antenna signal but MX3 than mainstream higher than 25%.
Sensor: touch sensor, ambient light sensor, infrared proximity sensor, gravity sensor, electronic compass, gyroscope
Battery: MX is only equipped with a built-in 1750mAh lithium polymer batteries, and build greater MX3 has been upgraded to a 2400mAh Sony batteries.
---
Part III: To run points, first open Root
Although the system has been upgraded MX3 to Flyme OS 3.0 (based on Android 4.2), but still retains the official manufacturer ROOT open permissions. Not Root unpleasant for many mobile phone users, it is still quite rare.
MX3 official ROOT steps: Click "Settings" -> "Account" -> "Log in / Register Log Flyme Account" -> "More" -> "Open system privileges." (Note that, Root that no longer receive OTA update, after the need to go to the official website to download the new firmware)
In addition ROOT, MX3 settings menu "Accessibility" tab, there is a "power saving mode" switch, we run points will remain the default without opening it. Next, remove all need to boot from the start of the back-end application, restart the phone, ready to start running.
---
Part IV: officially began (both software download from Google Play)
① First play is <Ann Bunny evaluation>, version 4.0.
Device Information 1
Device information 2
Score details
AnTuTu benchmark score of 23,217 points in the rankings of the "popular devices" ranked No. 3 (paragraphs 1 and 2, respectively, for the HTC One and Samsung Galaxy S4).
---
But then I thought, should still make up the "Power Saving Mode" turned to be a contrast to run sub-Reference:
"Power Saving Mode" after the opening run of results.
"Power Saving Mode" run points ranked with the subdivision.
---
② Then Antutu the 3D Rating:
Test software version is v4.00 beta (OpenGL ES2.0)
Antutu 3D Rating score of 3734, the application on Google Play full-called "3D Rating for OpenGL ES 2.0".
---
Fill the "power save mode" After opening 3D Rating Score:
"Power Saving Mode" turned on, GPU score no CPU down to as obvious. 3734 fell only from 3572.
---
③ last look <AnTuTu Benchmark hardware detection> Some of the content:
Basic information about the device, measured 10-point touch.
---
<Screen pixel detection> Project screenshot (the actual color reproduction quite pleasing to the eye)
I suck mobile phones and photographic techniques, so the effect is somewhat embarrassing, but also hope you will forgive me.
September 6, 2013 – Meizu MX3 – Security Bunny hardware detection screen pixel detection
Video recording time is about 17:00, because I shoot another phone in the dark effect is not ideal, and therefore the question of whether the curtains on the tangled for a moment. Because they do not open the window through the point of the ambient light, then dark green environment will be made into a flash white (but the video can still be seen near the border of the circle of green).
Feeling this way will be more scientific point (camera still slag technology)
The actual phone screen display (reproduction) nuances, and in my previous DELL U2311H IPS screen simply do not see with the naked eye.
---
There are many factors affecting the evaluation of the above on behalf of the personal point of view. Any errors or omissions, but also hope you beg the indulgence.