Alcatel One Touch Hero, large screen smartphone with Note capability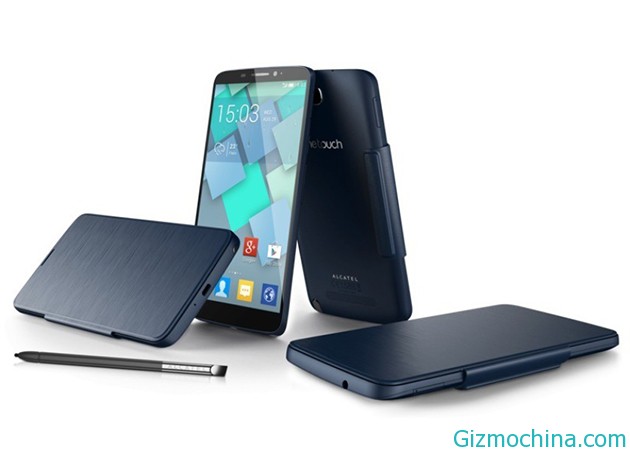 Alcatel is now already release the new Android smartphone lineup,  while we ever covered the new ranges of Alcatel smartphone, is now we happy to bring another Alcatel smartphone, is now Alcatel has announced its new One Touch Hero smartphone that stands a notch higher than the Scribe HD.
The new Alcatel One Touch Hero bring stylush pens and drawing capability, this phone is also packs with 6-inch screen size and It's seems is ready to compete with Samsung Galaxy Note lineup on the market.
In addition, this smartphone has a 1.5GHz quad-core processor and supported by the presence of 2GB of RAM. There is also the option of 8GB and 16GB internal memory. this also has a microSD slot.
Other specifications, phablet also offers 13 megapixel rear camera and 2 megapixel front facing camera. For a while now, there is no information about the price, but Alcatel say that this smartphone will be targetting this phone for "high end" user. However, they revealed that the Alcatel One Touch Hero will be available on the market in October.