iPhone 5S and iPhone 5C pre-order is leaked by China Telecom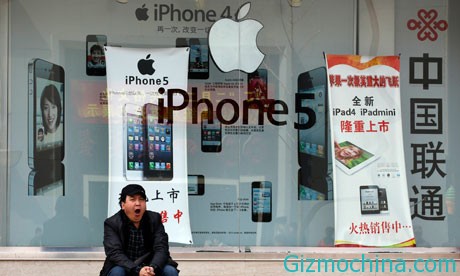 September 10th is a big day for Apple fans are waiting for the presence of the latest generation iPhone. Although there is still no certainty which version of the iPhone will be revealed, but some people believe iPhone 5S and iPhone 5C was the one who would be a star on upcoming events.

This is confirmed by a recent leak shows that China Telecom inadvertently advertise pre-orders for both versions of the next generation iPhone. Not long after the ad was released, is now the pre-order part of China Telecom's Web page was quickly taken down. Not only that, the Reuters report revealed that China Unicom and China Telecom will begin the process of pre-orders for the iPhone 5S and iPhone 5C next week.
The iPhone 5C, Apple's purported attempt at a lower costing smartphone, will be a vital component to the company's expansion into the Chinese market. With so much potential for growth in this developing nation, as well as others such as India, the polycarbonate-clad handset could be a real winner.
Even if Apple has confirmed the devices to China Telecom, there's no way the pre-orders should be out an online for all to see, but with the pre-order part now having been removed, all that remains are some screen captures via Weibo.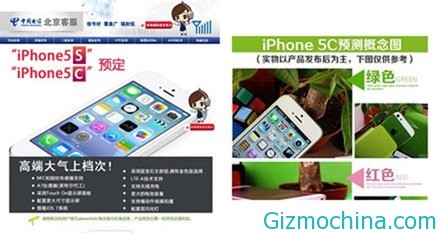 Interestingly enough, the ad suggests that China is to be among first markets to get both new iPhones.