The picture of 6 inch iPhone prototype is leaked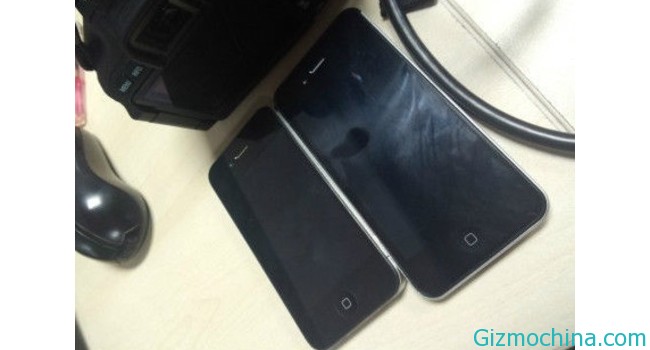 While we are waiting for the new iPhone 5S and iPhone 5C this month, the rumor about the new Apple iPhone with 6 inch screen size was leaked on the net, and now we have a leaked picture of the 6 inch iPhone, it's seems is heading to the market soon?
According to the leaked picture, the new 6 inch iPhone is more longer than the regular iPhone, the phone is more wider too, while for now, there is another rumors that Apple is also preparing another varianet with 4,8 inch screen size rather than 6 inch for next generation iPhone.
According to that rumors, the next generation Apple iphone 4,8 inch and iPhone 6 inch screen size will packs with higher resolution screen, and has 1779 x 640 pipxel.