Meizu announced MX3 will be officially listed on September 28th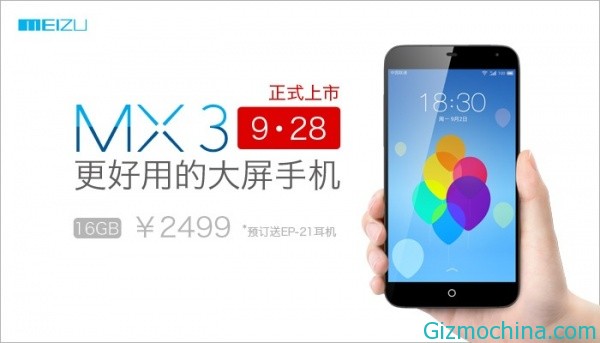 Meizu Technology today announced that its new generation of smart phones Meizu MX3 will be officially listed on September 28 th, Meizu official online store will be available through more than 500 stores nationwide simultaneous release.
Meizu is open pre order and shipping priority. Go anybuying website to order Meizu MX3 smartphone,and make pre-orderof Meizu MX3, will and you will receive a Meizu EP-21 headphones.
Meizu MX3 advance is avilable for 16G, 32G, 64G version, the price of 2,499 yuan ($408 USD), 2,699 yuan ($441 USD) and 3,099 yuan ($506 USD), the future also provide large storage 128GB version, there is more space to meet the needs of users. MX3 perfect support China Unicom WCDMA and TD 3G mobile networks, there are former black white, pure white blossoms both for the user to choose from.