THL T3 upgrade to 1.5Ghz quad-core processor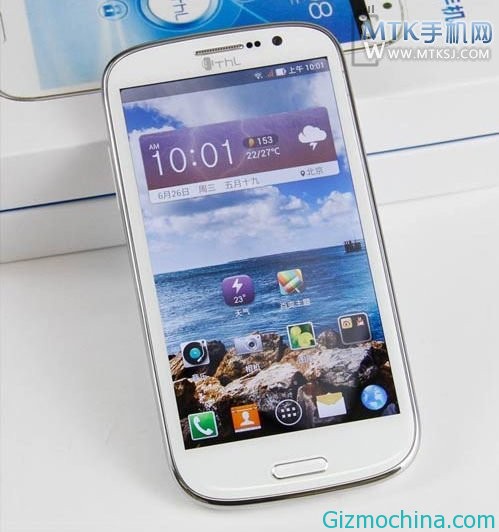 THL is the one of Chinese smartphone manufacturer that already rwlease T series Android smartphone, they was enter the TD market through introducing three smartphone models, T1, T2, and mid-range models THL T3.

THL T3 officially listed on the market on the end of June, with priced at 1,399 yuan ($ 228 USD), with a main frequency of MTK MT6589 1.2GHz quad-core processor. Now the latest news shows, THL T3 will follow W8 General introduced a more powerful version of transcendence, and some specifications are exposed.
The first is the processor upgrade, THL T3 version will be used higher MTK6589T quad-core processor, there should be improved. Another major upgrade is that the main camera from the original version of the 8 megapixel upgrade to 13 megapixel, aperture, sensors, while other specification is not clear, and the front-facing camera is still using 5 megapixel.
Is Now we have very limited information, suggesting that part of the screen as well as memory and other more or less there will be to enhance the appearance change, while for now the recent model has 144 x 73.6 x 9.9mm dimension and the new model seems has same dimension.
But THL T3 new version will available in the market soon, and is said to be available in the Mid-Autumn Festival after the launch, so let's wait.