The leaked information about OPPO N1 smartphone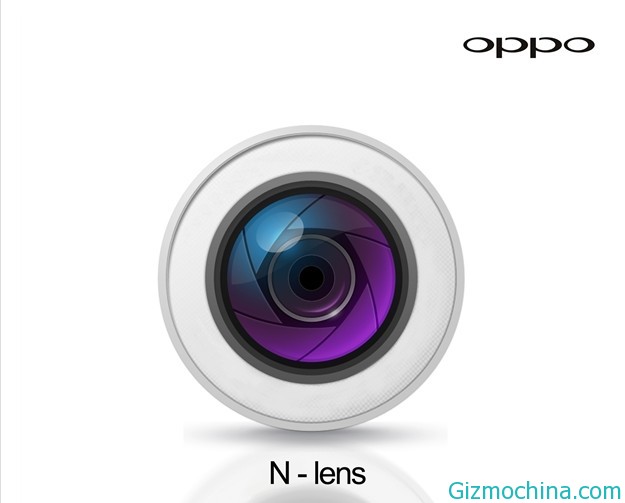 OPPO N1 is the OPPO's N-Lens camera series flagship smartphone, this  is the first model from OPPO that packs with camera-centric phone, after the rumors about OPPO N1 device spread in the Nets, is now we have the information about OPPO N1 N-Lens smartpones.

OPPO N1 real machine spy photos
According to the current news of view, OPPO N1 is a wide range of innovative models gathered, N-Lens series, the first flagship camera model aircraft is the first exposure of the information, which also determines the aircraft in the picture aspects will have good performance.

OPPO N1 imaging solutions using top

OPPO N1 year will launch a plug-in Lens
OPPO N1 efforts in the photo is definitely a, PI original painting engines and external appearance of the lens are allowed to take pictures with imaging capability to widen the gap with the general model, and playability has also been enhanced. On the other hand, OPPO N1 may adopt an a 3 million pixel camera Sony stacked in the promotional video which emphasized resolution of 2300 lines is also very surprising, with original paintings inside the PI engine output quality on with exciting results.

OPPO N1 real machine spy photos
It is worth mentioning that, OPPO N1 not only in the camera hardware has been upgraded, the flash has also added more innovative, soft lights flash has been added to allow a right-hand man, when you turn on the flash imaging effect is more prominent, imaging better. In addition, OPPO N1 also integrates beauty 3.0 features, self-love sister who will absolutely love, mobile remote control also allows the addition pictured easier.

OPPO N1 real machine spy photos
OPPO N1 has also been strengthened in terms of software, intelligent scene recognition feature can help users better camera parameter settings, black screen gestures without unlocking also allows users to quickly open the case of the camera , after optimization, OPPO N1 camera can achieve Quick Start and real-time AF function, with these highlights, the occurrence of the beautiful moments in your side will not be missed.
8 seconds long exposure + Function conjecture
In addition, OPPO subsequent exposure of the three videos also allow people to OPPO N1 full of expectations, whether it is for professional camera trying to test the resolution and color card or integrated metal body, are very tempting, no dust workshop and CNC precision machining is to ensure the quality of its flagship-level work.
The recent exposure is even more alarming, OPPO expressed, OPPO N1 will support eight seconds long exposure time, the news of the shooting creativity leaving the aircraft almost equal professional SLR camera , shoot the light rail such things phones can also be easy to complete.

Unique touch back

5.9 inches 1080P Full HD screen
After OPPO N1 also exposed back touch function, that in certain scenarios, the user can be operated by touching the back of the phone with one hand the phone to solve the problem, this function can complete the picture. In addition, OPPO official micro also confirmed the aircraft will use 5.9-inch screen, according to its flagship location, no accident aircraft's resolution should be to achieve 1080P.

Using Xiaolong 800 quad-core processor
It is worth mentioning that the director of operations from OPPO microblogging released motherboard picture, we can determine OPPO N1 will use Xiaolong 800 processor, then, OPPO official micro-force again, PI original painting engine as well as different versions of the plug-in lens of This information allows us to take pictures flagship full of expectation.

OPPO N1 packaging
With the growing exposure information, OPPO N1 attraction apparently has gradually increased, and some are still believed OPPO innovative features to stay at the press conference in the announcement. I think for OPPO N1 such a flagship camera, the wireless shutter may appear, after all, operability has been encroaching SLR, this function is very tricky, pre- flash is whether there will be a spectacle, after all, sister would not consider the self-timer when ambient light, since it is the flagship camera, front camera should have top performance.
Plug-in lens and the phone itself certainly can create more with the way, which is obviously also allow OPPO N1 more playability, and of course, these are the author behind the fantasy can become reality must wait for September 23 officially released.