The detail picture of OPPO N1 camera-centric Android smartphone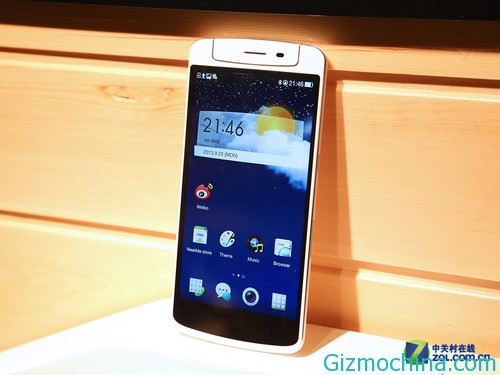 OPPO has been officially released the new OPPO N1, since those phone is available as the rumors few months ago, is now they available in the market and we have a dozens of OPPO N1 detaile picture.
The Oppo N1 measures 170.7 x 82.6 x 9mm, which is just a bit thicker than the Galaxy Note 3 (8.3mm), and weighs 213 grams. The phone is powered by a 1.7GHz quad-core Snapdragon 600, Adreno 320 GPU and 2GB of RAM.
The N1 features a 5.9-inch 1080p HD display, a 1.7GHz quad-core Snapdragon 600 processor, and a 13-megapixel camera. The phone, which comes in 16GB or 32GB storage capacities, also has a 3610mAh battery, and support for quad-band GSM and pentaband HSPA+ support.
Here are the detailed picture of OPPO N1 Android smartphone :