The OPPO N1 with rotate camera officially released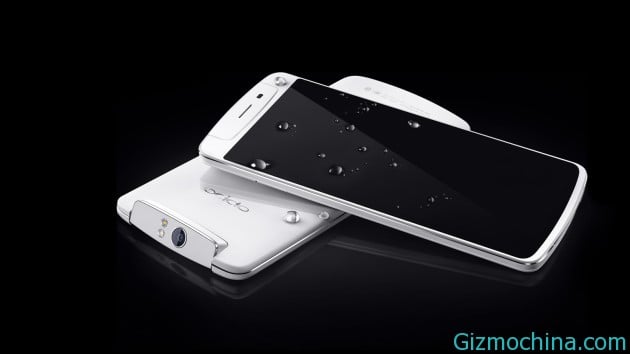 While we're ever covere the story about the next OPPO N1 camera-centric smartphone, is now we happy to inform you about the OPPO N1 is now officially released to the public.
Oppo Mobile to terminate existing polemic with Oppo phablet officially introduce its newest flagship OPPO N1 in Beijing today.
The new OPPO N1 smartphone is cimed to be the first handset with a rotating camera in the world, Oppo N1 comes with a 13MP camera mounted on a rotating hinge and can be customized to allow users to optimize the operation of existing cameras, both a rear-facing or front-facing functionality.
In addition to the presence of 5,9 inch IPS capacitive touch screen panel full HD (1920 × 1080 pixels), this phone is running Android 4.2 Jelly Bean and  upported by quad-core processor from Qualcomm Snapdragon APQ8064 600 1.7GHz, Adreno 320 GPU, 2GB of RAM, 16 / 32GB internal storage,and powered by  3610mAh battery capacity and much more.
The N1 phablet has 170.7 × 82.6x9mm body dimenson and 213g of weight it will also get a CyanogenMod ROM in the future. And this phone has come with the new UI oeprating system thats called as ColorOS.
Available in a white,the  phablet which are estimated to be available in the next month will reportedly be marketed in China around 3,498 yuan or around $650 USD price tag per unit.