ViVo brings Nikon EXPEED camera in their new flagship smartphone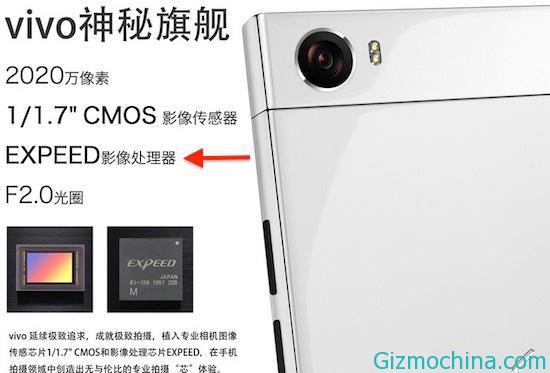 After OPPO introducing the new smartphone with rotate camera, the other domestic manufacturer  from China, BBK Electronics, was also likely to bring thecamera-centric smartphone that bring hig-end and good quality camera.

Companies that launch a smartphone with the Vivo brand was rumored its preparing a new product which uses Nikon's EXPEED image processor chip. In the presence of the processor chip, the latest smartphone that Vivo was going to come with high photographic capabilities.
Speculation reveals that the processor used is EXPEED 3 ARM used in 2011 on the Nikon 1 Mirrorless Camera Series. Along with the processor chip, the latest smartphone Vivo wear 20MP camera that features a nice f/2.0 aperture is used for low-light conditions.
Neither Nikon nor BBK has not given official information about the existence of the smartphone. But the existence of this smartphone also will certainly provide its own competition in the smartphone segment while camera is more skewed to Nokia Lumia 1020 with  41 megapixel camera.