Samsung Galaxy Trend 3 hits the Chinese market with dual SIM card and Jelly Bean 4.2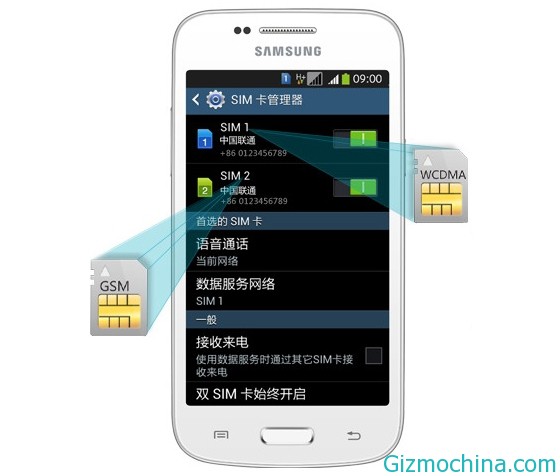 Samsung has unveield the new Galaxy smartphone lineup trhough Samsung Galaxy Trend 3, this phone is tsrating their debut on Chinese and Indian market.

The new Samsung Galaxy Trend 3 is one of the low end of Samsung smartphone products, . The Galaxy Trend 3 is the successor of the Samsung Galaxy Trend 2. But the marketing of this smartphone is currently limited in China but you can also be found this phone in India.
Samsung Galaxy Trend 3 comes with a screen measuring 4.3 inches which has a resolution of 800 x 480 pixels. For the operating system, Samsung has packs this phone with Android 4.2 Jelly Bean operating system. In addition, there is also a dual core processor with 1.2GHz speed and 1800 mAh battery capacity.
China also has the Samsung showcased four models of this phone, which is G3502U (unlocked), G3508 (China Mobile), G3502 (China Unicom) and G3509 (China Telecom). However, the four models of smartphones that have the same specs and features.
It's not clear if the Galaxy Trend 3 will be released in other markets. But it probably will at some point, since the older Trend II – initially sold only in China.