Lenovo Vibe Z, brings quad-core Snapdragon 800 and 5 megapixel front-facing camera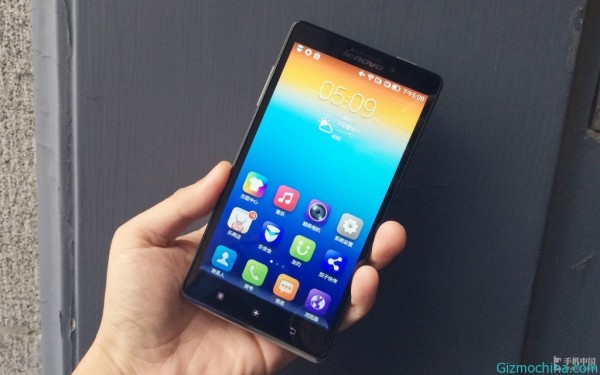 Lenovo has just announced its ambition to expand their smartphone market to global. And they also introduce two high end smartphone with the Vibe series, while we've covered the new Vibe X smartphone from Lenovo, is now we happy to show you the new Lenovo Vibe Z ( with K910 model code).

Lenovo Vibe Z is the successor of the Lenovo K900 which uses Intel processors. Unlike its predecessor, the new Lenovo Vibe Z smartphone is powered by Quad-core processor by Qualcomm Snapdragon 800 with 2.2GHz clock speed. In addition , this smartphone has 2GB of RAM.
Interestingly, this phone s coupled with 5 megapixel front-facing camera and 13 megapixel rear-facing camera, the screen is packs with 5.5 inches with a resolution of full HD dipslay capable to show 1080p screen display quality.
Lenovo says that the smartphone is aimed at the generation who born after 1980's. And to provide traction, that's the reason why this phone comes with a 5MP front facing camera. while the rear camera is the main camera that packs with 13 megapixel lens.
This phone uses the Android 4.2.2 Jelly Bean operating system. According to the plan , the Lenovo will start selling this phone globally by the end of 2013. Unfortunately , there is no information about the price of this smartphone.