AllWinner is ready to introducing A80 octa-core processor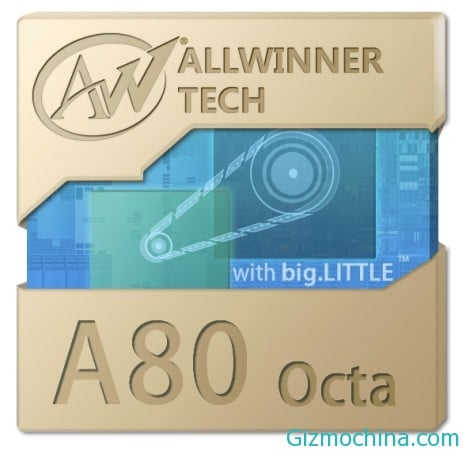 AllWinner is the Chinese chipset manufacturer is now ready to released their new octa processor through AllWinner A80 Octa-core processor.
But while for now, those processor from Alwinner is not true octa-core processor, this chipset is using big.LITTLE architecture as used by Samsung Exynos 5 processor, while for now, the Mediatek chipset has already using the true Octa-core processor in the market.
Allwinner spokesperson said, though this processoris only using big.LITTLE architecture, the new AllWinner A80 cores capable of running all in it together. With this technology, Allwinner also claims that this processor will provide enhanced the performance of smartphone or tablet devices.
Unfortunately, there are no details about the clock speed, graphics technology, or even whether these are ARM Cortex-A15 and Cortex-A7 CPU cores (like those found in octa-core chips from Samsung, MediaTek, and Renesas).
The processor is also scheduled to be launched into the market by the end of 2013 or early 2014. And this processor targeting for low-end devices, since Allwinner has a history of making low-cost processors that are popular with makers of Chinese companies building low-cost tablets. So far most of those chips have been relatively low power processors that don't offer the same level of performance you get from competitors such as Rockchip or MediaTek — although Allwinner was one of the first Chinese chip makers to emphasize its support for 4K video playback.