Lenovo pushing several All-in-One PC starting for $800 USD price tag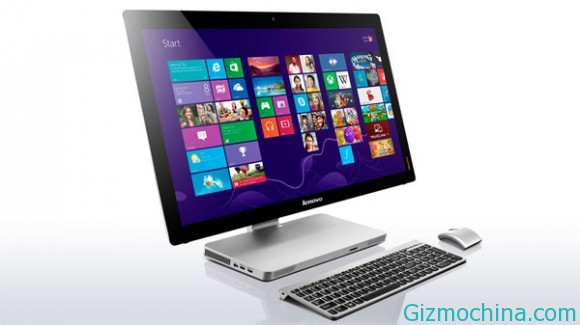 Lenovo is the one of Chinese PC manufactrer which now enetering the smartphone market, but now Lenovo is still producing the PC and laptop in market, while for now they also already release several All-in-one PC, there is many All-in-one PC from Lenovo starting to 4900 yuan or equal to $800 USD price tag per unit.
Lenovo has just unveiled four new IdeaCentre series, this is the All-in-one PC, this new products to continue to consolidate its leading position in the field.
First, the B750 products, that has a 21:9 29-inch display with a resolution up to 2560 × 1080, while the parameters of such high-end screen for those who like to watch movies and multi-tasking enthusiasts to users said it should be a very good choice.
In addition, this B750 Lenovo also equipped with a 2.1-channel JBL speaker system. In the core configuration, the Lenovo companies were prepared for the user Haswell processor and GeForce GTX 760A graphics and other multi-level configurations. It is reported that this B750 will be available this October, priced from $ 1,199 (about 7,300 yuan) from.
In addition to outside B750, Lenovo also for those who are not very cold for widescreen users prepare A530, B350 and B550, etc. The other three also have the latest 1TB Haswell processor architecture and new hybrid hard one machine. And these three products together with B750 as listed in October. The 21.5-inch B350 selling price starting at $ 799 (about 4900 yuan), 23-inch B550 same as the starting price of $ 1,199 (about 7,300 yuan).