The new Lenovo IdeaPad B6000-F and IdeaPad B8000-F tablet leaked online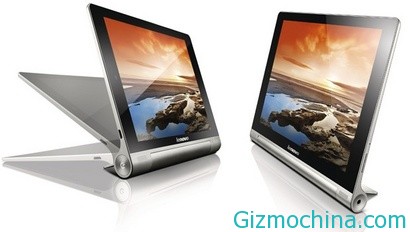 The leaked of two latest tablets from Lenovo has been circulating on the Internet. One of the two tablets have similarities with Yoga 10-inch tablet. Those tablet are leaked from one of online website based on Germany.

The tablet is known as Lenovo IdeaPad B6000-F and Lenovo IdeaPad B8000-F. Both have 1GB of RAM, 5 megapixel camera, 16GB of internal memory, and powered by MediaTek MT8125 processor 1.2 GHz quad-core.
The IdeaPad B6000-F models have 8-inch display with 1280 x 800 pixel, while the B8000 brings 10-inch screen size with the same resolution as the B6000. The IdeaPad B8000-F included 9000mAh battery capacity, while the B6000-F has a 6000 mAh battery capaity. Both of these tablets use the same Android 4.2 Jelly Bean operating system.In terms of design, the Lenovo B6000-F and B8000-F have a kickstand. The kickstand can be used as a 'foot' so that the tablet can be positioned up or sleep. Lenovo B6000-F is offers with $ 312 ISD while the B8000-F is offers with $ 380 USD price tag.