Changhong released the new 85 inch Smart TV 4K Ultra HD with Android and U-MAX OS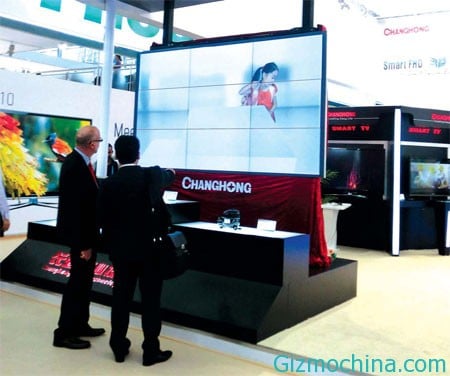 Changhong, a global electronics manufacturer from China, has officially launched the Smart TV 4K UHD (Ultra High Definition) UD85C9000i for the first time in Indonesia. The new 4K UHD UD85C9000i Smart TV is powered by the Android operating system as well as U-MAX OS and supports thousands of applications, including exclusive apps from Changhong.

The new television technology that carries 4K UHD (Ultra High Definition) display which is capable of producing much more crisp and clear with 3840 x 2160 pixel resolution, four times greater than 1080p Full High Definition TV on the market today. This TV uses LCD panel that can present the Open Type which claimed more natural colors, higher contrast and brightness levels are more comfortable on the eyes.
Other excellent features that are owned by Changhong 4K UHD SmartTV that powered by Cortex A9 dual core processor, and graphics reinforced by four core 3D GPU to produce a smooth 3-dimensional effect. The UD85C9000i Smart TV is also equipped with 802.11b/g/n WiFi standard. Through existing wireless connection, users can also take advantage of features DLNA/Miracast, sharing media content both songs and videos from mobile devices (smartphones and tablets) via WiFi.
As the center of a variety of interactions, the new Changhong Smart TV is powered by the Android 4.2 operating system and also U-MAX OS developed by Changhong. Both of these operating systems support of thousands applications, both from Google Play Store and U-MAX OS exclusively. Not only that, the existing operating system supports the operation of the TV without the need of a touch, the user can give the voice command since the TV has Smart Talk features. Using the characteristics, the user can browse the web, changing the channel by a voice command.