Panteh Vega Secret Note is coming with fingerprint sensor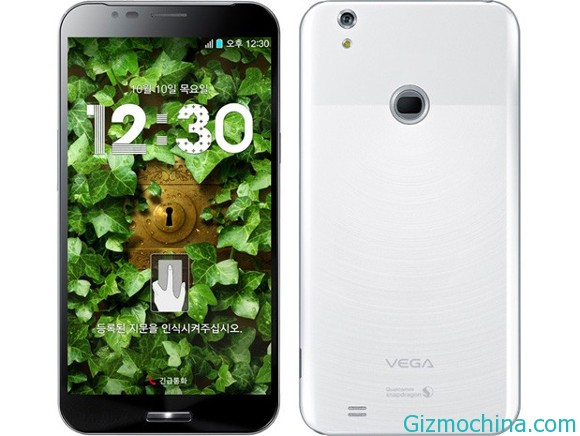 Pantech Vega Secret Note is also known as Pantech Vega Note is now officially launch in the market, this is the new flaghsip smartphone from Pantech that offers with Note capability and also has fingerprint sensor, this phone is ready to compete with Samsung Galaxy Note 3 on the market.

This phone is has 5,6 inch screen size that why we called this smartphone as phablet device, the screen is support for 1080p resolution, powered by Qualcomm Snapdragon 800 quad-core processor, 3 GB of RAM and 32GB of internal storage, but this phone is also support for microSD card slot for memory expansion, 13 megapixel rear camera that support for full HD video recording, support for LTE 4G network connectivity, and running with Android 4.2.2 Jelly Bean operating system.
The Pantech Vega Secret Note measures are 159.4 x 81.5 x 8.85mm, while its weight tips the scale at 190 grams. The device is powered by a 3,200mAh battery. The phablet will be available in black or white. The estimated off-contract price is around $839 USD.